Welcome to our monthly newsletter! Get ready for some exciting updates from our team at BitPay, including new merchants joining the world of cryptocurrency. Let's dive into this month's highlights!
---
In This Issue:
---
BitPay in the News
Check out the latest news from BitPay this month:
---
Industry News
Read news from across the blockchain industry:
---
Stay in the Know
The latest insights from the BitPay Blog:
---
BitPay Welcomes espresso Displays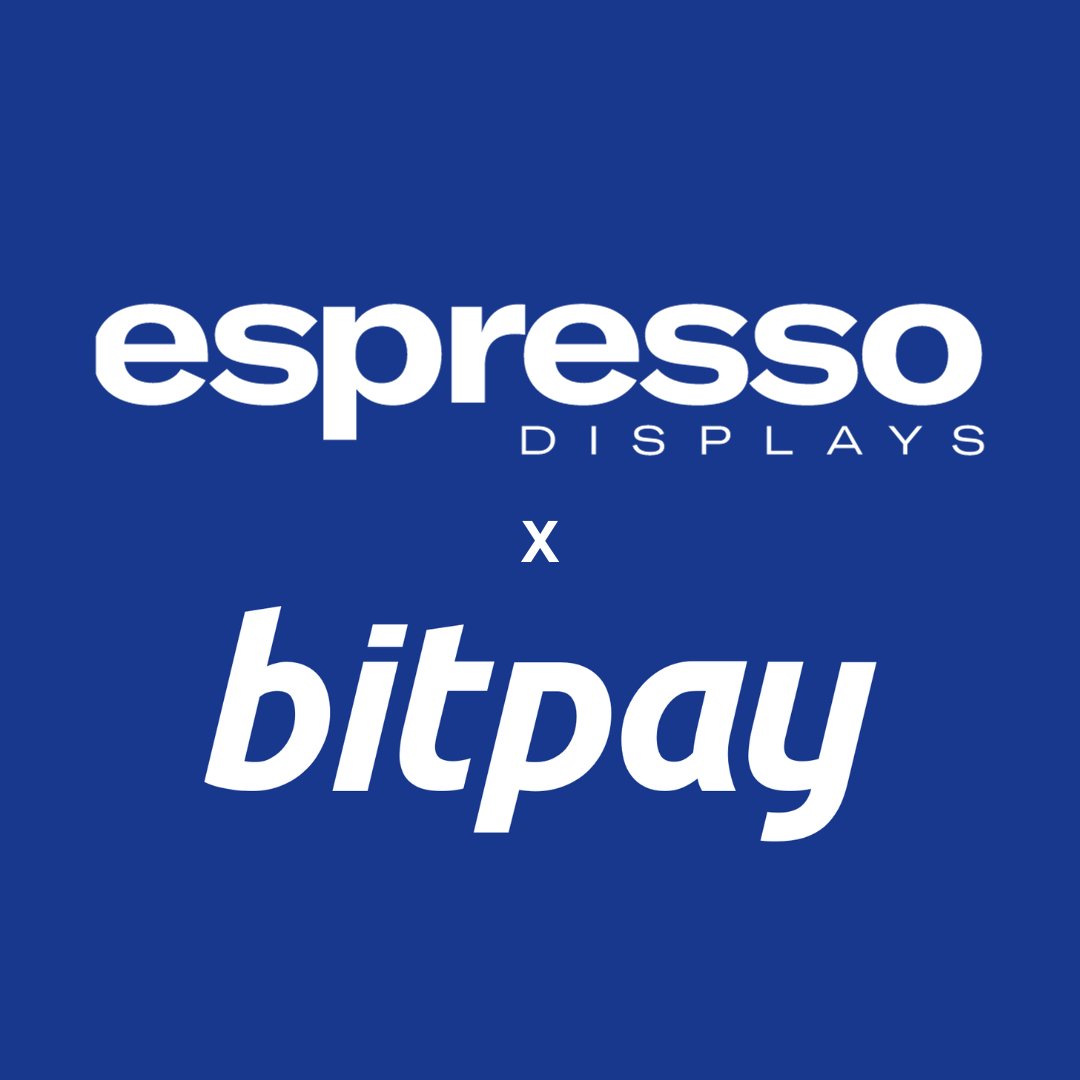 BitPay is thrilled to welcome espresso Displays as the newest BitPay merchant. espresso Displays offers the world's thinnest portable touchscreen monitors, renowned for their sleek design and high performance. Designed in Australia, these monitors cater to a variety of needs, from professional to multimedia use, and are compatible with multiple platforms and software. Ideal for mobile and hybrid working, they require just a single USB-C connection for setup.
Setting themselves apart in the digital market, Espresso Displays accepts cryptocurrency payments via BitPay, embracing the modern trend of digital transactions. Their products, including the 4K espresso 17 Pro and the espresso 13/15, are perfect for professionals seeking a portable, efficient display solution.
→ Shop espresso Displays with crypto
---
Product Focus: Banxa
BtPay is excited to announce our newest partner, Banxa. Together, BitPay and Banxa are expanding the payment methods available to BitPay users in the Wallet app and online at the BitPay website.
Cryptocurrency communities across the Americas, Europe, Asia, Africa, and Oceania can now pay for cryptocurrency assets using local payment methods like PayID, Interac e-transfer, SPEI, and many more. These local payment options offer a more convenient way to pay than traditional methods.
→ Read more about the BitPay x Banxa partnership
---
Merchant Spotlight: RM Sotheby's
RM Sotheby's is the number one classic car auction house in the world. Cars for auction include rare antique, classic, and sports & racing cars.
As the Porsche market continues its strong trajectory, RM Sotheby's is thrilled to unveil "The White Collection" auction—a unique gathering of rare Porsche models, all wearing brilliant shades of white.
→ Visit RM Sotheby's to bid with crypto
---
Charitable Spotlight: #GivingTuesday
GivingTuesday,  the day dedicated to generosity around the world, is November 28th. This month's charitable spotlight will focus not just on one nonprofit but all nonprofit and charity organizations that accept crypto. When you donate with crypto, more of the donation goes to the cause and not payment processing fees, making it better for both sides of the transaction.
→ See how you can donate with crypto
---
Questions to Ask Your Payment Processor
Don't risk partnering with the wrong crypto payments provider. Arm yourself with the right questions to ask when vetting potential partners. Read the overview here or download our expanded guide of questions to help spot a reliable and trustworthy crypto partner.
→ Get the e-book
---
Bitcoin halving countdown
The Bitcoin halving is slated to take place in April 2024. With the upcoming Bitcoin halving event, merchants have a unique opportunity to capitalize on the increased interest in Bitcoin spending. By accepting Bitcoin payments through BitPay, merchants can tap into a growing customer base and benefit from the potential surge in Bitcoin transactions. Don't miss out on this chance to stay ahead of the curve and sign up with BitPay today.
---
Merchant Marketing Update: New Payment Mark!
BitPay has updated its payment mark to include one of our newest supported cryptocurrencies, PayPal USD (PYUSD). Merchants using the provided HTML snippet will show the new payment mark automatically. If you're not using our provided HTML snippet,, we recommend this be manually updated to ensure customers know they can pay with PYUSD.
→ Get the new payment mark file
---
Word of the Month: Bitcoin Dominance
Bitcoin dominance is a measure of the market cap of Bitcoin as a share of the entire crypto market. This indicator plays an important role in assessing the overall present state of crypto. Investors often look to btc dominance as a factor in their investment strategies and portfolio allocation.
→ Learn more about Bitcoin Dominance
---
Travel with Crypto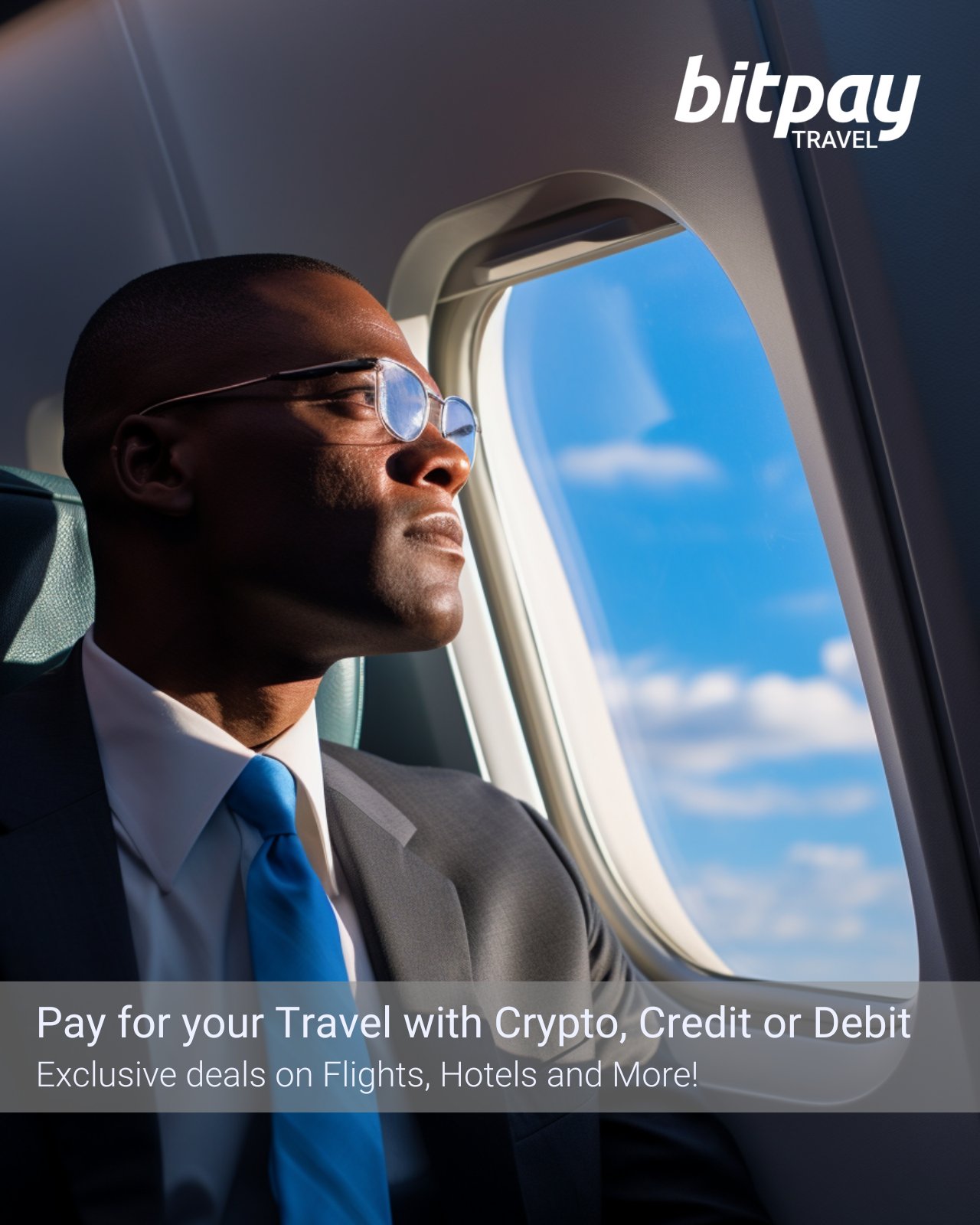 BitPay Travel is now open to all! In collaboration with Xeni, BitPay Travel allows crypto users to pay for flights, hotels, rental cars, and activities with their cryptocurrency. Get great prices on all of your travel bookings and get the added benefit of paying straight from your cryptocurrency wallet.
---
Litecoin Merchant Shoutouts
We are proud to promote our BitPay merchants that accept Litecoin payments! Our Litecoin merchants cross a wide variety of industries and services, giving the Litecoin community an easy, convenient, secure way to spend their LTC.
Copart Inc. – Copart is a premier online vehicle auction company, offering a variety of cars, trucks, and SUVs, and facilitates Litecoin payments through BitPay.
Mecum Auction Inc. – Mecum Auctions, accessible at mecum.com, is renowned for its collector car auctions and facilitates transactions using Litecoin via BitPay.
Kinguin Digital Limited – Kinguin.net is a popular marketplace for video games, software, and in-game items, and supports Litecoin payments through BitPay.
Microsoft Corporation – Microsoft, a leading technology company, supports Litecoin for its wide range of software and services through BitPay.
Newegg Inc. – Newegg.com is a top online retailer for computer hardware and consumer electronics, supporting Litecoin payments via BitPay.
Wrist Aficionado – Wrist Aficionado offers a premium selection of luxury watches and supports Litecoin transactions through BitPay.
Chainalysis Inc – Chainalysis, a blockchain analysis company, supports Litecoin payments, facilitating secure crypto transactions through BitPay.
Namesilo LLC – Namesilo, a cost-effective domain registration service, allows customers to use Litecoin for payments via BitPay.
Namecheap.com – Namecheap, a leading domain name registrar and web hosting company, supports Litecoin payments through BitPay.
Exoclick S.L. – Exoclick, a top advertising network, embraces Litecoin payments, offering flexibility for advertisers and publishers through BitPay.
Qwintry LLC – Qwintry, a global shipping service, facilitates international shopping with Litecoin payments through BitPay.
APMEX Inc. – APMEX, a leading online retailer of precious metals, embraces Litecoin payments for its vast selection of products via BitPay.
TREASURE ISLAND COINS – Treasure Island Coins offers a wide range of precious metals and rare coins, facilitating Litecoin payments through BitPay.
PWCC Marketplace LLC – PWCC Marketplace, a trusted platform for trading card enthusiasts, allows Litecoin payments via BitPay.
Vultr By The Constant Company LLC – Vultr, a cloud hosting provider, embraces Litecoin payments, offering flexible hosting solutions through BitPay.
EXPRESSCO SERVICES LLC – ExpressVPN, a leading VPN service provider, supports Litecoin payments for enhanced online privacy and security through BitPay.
HOSTKEY B.V. – HOSTKEY, a global provider of server solutions and cloud services, allows payments in Litecoin via BitPay.
---
Not a current merchant?

Get in touch with a BitPay representative today

---