Join Our Telegram channel to stay up to date on breaking news coverage
We explore some of the newest cryptocurrency releases, recently listed on exchanges and featured on CoinMarketCap.
Fidelity Investments, a prominent ETF issuer boasting $37 billion across 58 ETFs, has resubmitted its application for the "Wise Origin Bitcoin Trust," a Bitcoin spot ETF, to the U.S. Securities and Exchange Commission (SEC). This revised proposal addresses the concerns raised by the regulator in the previous rejection of the Bitcoin ETF update.
New Cryptocurrency Releases, Listings and Presales Today
A recent report from CryptoQuant, a data analytics firm, posits that the approval of spot Bitcoin exchange-traded funds (ETFs) could substantially impact the cryptocurrency market.
It is estimated that Bitcoin's market capitalization could grow by a staggering $900 billion, with the entire crypto market expanding by an additional $1 trillion.
This report underscores the potential for a significant wave of institutional participation, which may materialize through financial institutions providing Bitcoin access to their clients via spot ETFs.
It's worth noting that a previous institutional adoption wave occurred in 2020-2021 when major institutions added Bitcoin to their balance sheets. As such, approvals for spot Bitcoin ETFs could trigger a similar surge.
1. WEAVERS TOKEN (VRS)
As described in its whitepaper, Weavers Token presents an intriguing proposition in the cryptocurrency landscape. Its mission is clear and relatable: to address the prevailing issue of worldwide inadequate recognition and compensation for video content creators.
This endeavour is rooted in a genuine desire to empower these creators and revolutionize how they are rewarded for their hard work. What makes Weavers Token a worthwhile investment is the underlying purpose of creating a platform that values creativity, transparency, and fairness.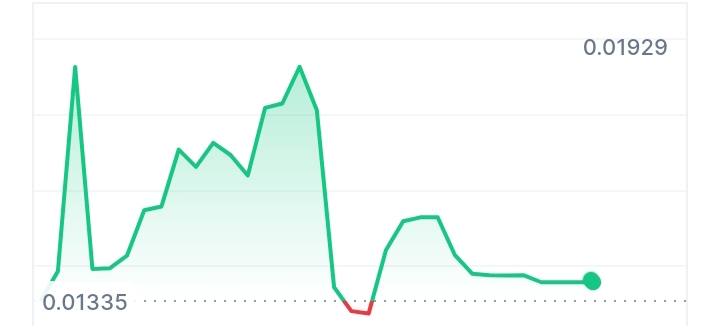 In an age where content creation is thriving, but equitable compensation remains a challenge, Weavers Token offers a disruptive solution. Rewarding content creators with tokens for their engaging videos incentivizes creativity and community building.
However, like any investment, potential investors should carefully assess the project's execution, adoption, and market dynamics to make an informed decision. Weavers Token's mission is commendable, but prudent evaluation remains crucial in cryptocurrency.
Weavers Token operates on a unique model where content creators can earn Weavers tokens by simply doing what they love – creating amazing videos. The more engaging and popular your content becomes, the more tokens you can earn. Our platform is designed to encourage creativity and foster a vibrant community of content creators. Create & Earn Earn Weavers tokens by creating videos on Our App. Watch & Earn Earn Weavers tokens by creating videos on our App. Engage and earn Likes, comment on videos on our App and earn Weavers tokens.
🎉 Exciting News! 🚀 We're thrilled to share that Weavers Token is now officially listed on CoinMarketCap! 🌐🔥 A huge shoutout to CoinMarketCap for recognizing and listing our token.

🚀 Explore Weavers Token on CoinMarketCap: https://t.co/35JKNnw9vw… pic.twitter.com/oeWQWnqbp7

— Weavers (@Weaverstoken) October 18, 2023
Today's live WEAVERS TOKEN price is $0.018246, with a 24-hour trading volume of $10,802.34. WEAVERS TOKEN is up 39.85% in the last 24 hours. The current CoinMarketCap ranking is #4198, with a live market cap of unavailable. The circulating supply is unavailable, and there is a maximum supply of 20,000,000,000 VRS coins.
2. Refund (REFUND)
Refund, a recently introduced crypto project on the Ethereum blockchain, enters the cryptocurrency arena with a distinct approach that sets it apart.
Unlike many digital assets focused on profit, Refund prioritizes community engagement and inclusivity. Its mission centers on preserving the foundational principles of decentralization and fostering a sense of community within the crypto ecosystem.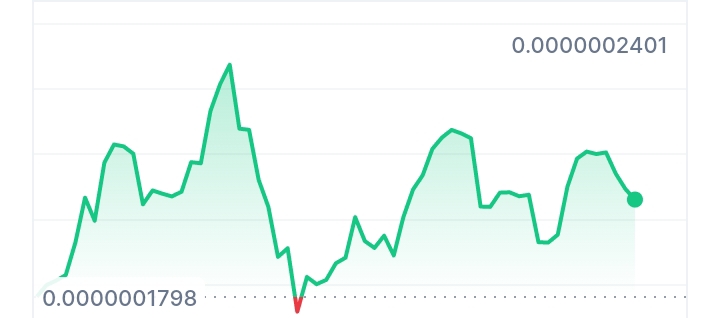 This commitment to Ethereum underscores its dedication to decentralized finance and blockchain technology. While the project is promising, potential investors should approach it discerningly, weighing factors such as adoption and execution.
Refund's emphasis on community and the principles that underpin cryptocurrencies makes it an intriguing endeavour, but as with any investment, thorough analysis and understanding of market dynamics are essential.
https://t.co/qqUpraQMbc pic.twitter.com/MOhcVcyQ62

— $REFUND (@RefundCoinErc20) October 18, 2023
Refund is characterized by a vision that prioritizes inclusivity, empowering its community of users to actively participate in shaping its future. As the crypto space continues to evolve, Refund offers a fresh perspective by cherishing the principles of decentralization and the core values that have driven the crypto movement since its inception. With an unwavering dedication to the Ethereum blockchain, Refund is set to contribute to the ever-expanding world of decentralized finance and blockchain technology, promising to leave a significant mark on the landscape of digital assets. Please keep a close watch on this project as it manifests into existence and shapes the future of the crypto community.
Today's live Refund price is $0.0000001976 with a 24-hour trading volume of $888,562. The current CoinMarketCap ranking is #2274, with a live market cap of unavailable. The circulating supply is unavailable, and a maximum supply of 6,666,666,666,666 REFUND coins.
3. Tarmex (TARM)
TARM, the native Token of Tarmex Exchange, presents an exciting proposition within cryptocurrency. Launched in 2020, it operates as a profit-sharing token on the Binance Smart Chain network, providing traders a means to extract value from the exchange.
TARM's total supply is capped at 1 billion, emphasizing its pivotal role within the broader Tarmex ecosystem. What sets it apart is the innovative Tarmex voting system, which facilitates project listings and offers rewards in TARM to participating users.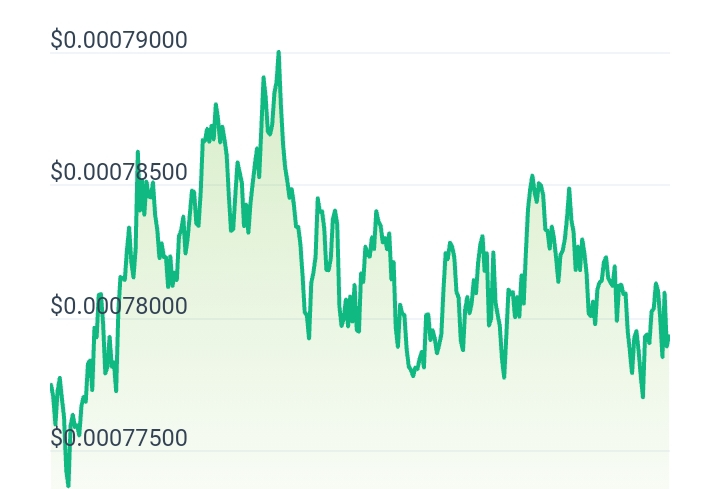 The planned future development, where TARM holders can become shareholders of the Tarmex Exchange and earn monthly dividends from exchange earnings, is an intriguing prospect.
Furthermore, TARM tokens can be utilized for staking with competitive annual percentage rates, enabling passive income. While the potential is notable, prospective investors should conduct thorough due diligence, considering factors such as adoption and market dynamics.
TARM's mission is to create a robust ecosystem with multiple utilities, making it an exciting cryptocurrency to watch within the evolving crypto landscape.
📢Fellow Tarmex Users,

New Voting token – #WFX @WhiteFoxBSC

⏰ Voting will start 18.10.2023
⏰ Voting will end 28.10.2023

Minimum Vote is 50
Each user can vote free 1 time ( 50 Votes )
You can vote using your TARM tokens ( 1 vote = 50 TARM )

Winner projects participants… pic.twitter.com/6t9NSwKW6p

— Tarmex (@Tarmexio) October 18, 2023
TARM tokens can be traded on centralized crypto exchanges. The most popular exchange to buy and trade Tarmex is Tarmex, where the most active trading pair, TARM/USDT, has a trading volume of $126,959 in the last 24 hours.
The price of Tarmex (TARM) is $0.00077928 today, with a 24-hour trading volume of $126,958.87. This represents a 0.24% price increase in the last 24 hours and a price increase in the past seven days. If you're looking for the market cap of Tarmex, data is not available today as the circulating supply of TARM tokens has yet to be reported.
4. LaunchpadXYZ (LPX)
LaunchpadXYZ is a new cryptocurrency aiming to transform the Web3 investment landscape, making it more accessible for beginners and experienced traders.
With a focus on utility tokens, NFTs, play-to-earn games, and ICOs, Launchpad XYZ offers a comprehensive ecosystem to simplify the world of Web3 investments. Buyers can grab the $LPX tokens for a discounted price of $0.0445 during the presale, with a bonus on offer.
LaunchpadXYZ is also developing an AI-powered trading tool through its advanced ranking system, LPQ, and Apollo features, aligning with the platform's broader goal to cater to novice and experienced web3 users. The service will offer high-level analytics, trading signals, and a daily newsletter called Trading Edge with "market-leading alpha."
🎉 Milestone Alert! 🎉

$1.9 million raised and still climbing! Thank you for being part of our incredible journey 🚀

Curious about #Web3 and crypto? Join our community and discover the possibilities 💡

👉 https://t.co/ZUZaIKh5XC#LaunchpadXYZ #Crypto #Presale #Web3 pic.twitter.com/rnW2vf94sf

— Launchpad.xyz (@launchpadlpx) October 17, 2023
With a focus on being an all-in-one crypto hub, LaunchpadXYZ has a lot on its plate. Its utility token, $LPX, is not just a ticket to its platform but also carries additional incentives that could make it attractive to a range of users. As the platform readies for its 2023 launch, the crypto startup has a long road ahead in delivering on its promises.
LaunchpadXYZ also offers NFT access passes to its highly successful alpha Telegram group, which provides signals and other insights.
In the past month, the group has offered multiple 1,000%-plus signals, including a buy LINQ signal that netted 7,000% gains – the NFT access passes cost between $50 and $25,000.
At its core, LaunchpadXYZ provides a wide range of information, data points, insights and tools to help experienced Web3 users maximize their profit-making potential and also help Web2 users onboard into the space.
Native to the LaunchpadXYZ ecosystem is the utility and investment token LPX. LPX can be staked for early access to new features or used to pay transaction fees on investments in fractional assets. More than $1.75 million has now been raised in the presale.
Visit LaunchpadXYZ presale
Read More
New Crypto Mining Platform – Bitcoin Minetrix
Audited By Coinsult
Decentralized, Secure Cloud Mining
Earn Free Bitcoin Daily
Native Token On Presale Now – BTCMTX
Staking Rewards – Over 1,000% APY
Join Our Telegram channel to stay up to date on breaking news coverage