Join Our Telegram channel to stay up to date on breaking news coverage
A meme coin enthusiast, Zach Humphries, recently featured a new gaming crypto presale, Meme Kombat, on his YouTube channel and shared his perspective on its potential.
Humphries discusses how meme coins marked his entry into the world of cryptocurrencies, describing the experience as both enjoyable and financially stimulating.
He cites well-known meme coins like Dogecoin and Shiba Inu, acknowledging their consistent presence among the top 100 cryptocurrencies.
The next big crypto game 'Meme Kombat' – Humphries presale review
As Pepe and Dogecoin see a decline in prices, a new meme coin's initial coin offering (ICO) excites and grabs investors' attention. Crypto experts recognize Meme Kombat (MK) as one of the best memecoins to invest in right now.
Meme Kombat sets itself apart by blending meme influence and Play2Earn features, integrating elements of GambleFi, and aiming to lead the meme coin market in the next era. The ICO has already gathered over $500,000 in funding, demonstrating early and strong interest.
Just sliding past 500k📈 We on our way 😈#MemeKombat pic.twitter.com/7b6H7ou3D4

— Meme Kombat (@Meme_Kombat) October 14, 2023
Meme Kombat's charm is in its engaging arena, where characters aim to connect with closely-knit crypto communities. Players can bet on these animated battles, predict the outcomes, and potentially earn appealing rewards.
With an exciting Season 1 introducing 11 unique meme characters, there's a lot of excitement, and Season 2 is already anticipated for December 2023.
The project's decentralized nature, along with AI-powered battles, ensures that outcomes are both transparent and unpredictable—each battle offers a fresh experience, keeping players thoroughly engaged.
Transparency and credibility: Meme Kombat's approach to trust in crypto
The project is not only exciting but also built on trust. Meme Kombat demonstrates its commitment to transparency by scheduling a security check for their smart contract, with plans to make the results public—a step that many projects overlook.
The founder and project lead, Matt Whiteman, is a well-known figure in the crypto world. His two decades of experience in process design and his role as the COO of North Technologies add credibility to Meme Kombat.
While many projects stay hidden, Whiteman's open profile and the project's location in Amsterdam make Meme Kombat more trustworthy.
Meme Kombat's impressive features in the crypto world
Meme Kombat is a gaming platform that combines staking, betting, and rewards, all set in a meme-themed battle arena. Here's a breakdown of its main features:
Staking and Betting: Users can stake $MK tokens and place bets on meme battles, with opportunities to earn rewards.
Participation: People can purchase and stake $MK tokens to bet on battles and have a chance to win more tokens and other prizes.
Battles: The platform focuses on battles between memes, where users bet on their preferred meme to win.
A standout feature of $MK is its role within the Meme Kombat platform, which uses elements of GameFi and GambleFi powered by blockchain technology. $MK stakers can enjoy a high annual percentage yield (APY) of 112%.
Presale investors start earning passive income immediately, as the tokens they acquire are automatically placed in the staking contract.
Meme Kombat's strategic token distribution and utility for success
Meme Kombat structures its tokenomics to actively engage the community while ensuring stability. It offers exactly 50% of the total token supply during the presale event to establish a strong foundational base for the project.
Meme Kombat aims to kickstart a strong community right from the beginning by dedicating half of the tokens to early adopters. Additionally, 30% of Meme Kombat tokens are set aside for staking rewards and battle prizes.
Setting aside such a significant portion for incentives helps maintain the platform's vitality by compensating users for their engagement. Through appealing staking and battle rewards, powered by this allocation, Meme Kombat can cultivate an active user base essential for growth.
To encourage trading and liquidity, Meme Kombat pairs 10% of the token supply with liquidity pools on decentralized exchanges. Exchange partnerships grant Meme Kombat tokens broader accessibility and exposure, providing stability for the project and enabling users to more easily trade the $MK token.
The remaining 10% of tokens are dedicated to community initiatives, AirDrops, and other efforts to reward users. Meme Kombat prioritizes engaging and growing its community, retaining tokens to incentivize users and expand its reach.
The Meme Kombat team recently announced an update to the tokenomics, increasing the total supply by a factor of 10 to 120 million $MK tokens. This adjustment creates more available supply for investors during the ongoing presale event. Therefore, investors seeking the best price should act swiftly.
Is Meme Kombat the top memecoin for investment today?
Lately, Dogecoin and Pepe have been struggling, facing a decrease in investor interest and uncertainty. We advise investors to avoid these major meme coins for now. In this unpredictable crypto market, Meme Kombat presents an exciting opportunity, leveraging the power of memes.
The presale of Meme Kombat is gaining momentum, and experts hold an optimistic outlook regarding its potential and fundamentals for the upcoming crypto surge. For investors interested in early-stage crypto projects with the potential for substantial returns, we recommend keeping a close watch on Meme Kombat.
Meme Kombat takes an innovative approach, blending memes, gaming, staking, and betting, setting it apart. Although the presale supply is limited, acting promptly allows you to secure $MK tokens before the full launch.
Invest in $MK at memekombat.io.
Related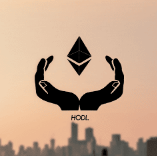 Get Educational Courses & Tutorials
Free Content & VIP Group
Jacob Crypto Bury Market Analysis Videos
Leverage Trading Signals on Bybit
Next 10x Altcoin Gems
Upcoming Presales & ICOs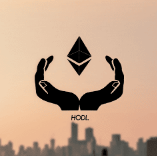 Join Our Telegram channel to stay up to date on breaking news coverage