Join Our Telegram channel to stay up to date on breaking news coverage
Every day, our team reviews new cryptocurrency releases recently launched on crypto exchanges and upcoming token presales.
Ferrari, the luxury car manufacturer, has recently partnered with BitPay, a cryptocurrency payment processor, to facilitate cryptocurrency transactions for its vehicles in the United States. The move aims to respond to customer demand for cryptocurrency payment options.
Ferrari's collaboration marks a notable development in adopting cryptocurrencies as a means of payment for high-value assets. The transition to cryptocurrency payments in the luxury car industry indicates the broader shift towards digital currencies as a legitimate form of financial exchange.
New Cryptocurrency Releases, Listings and Presales Today
The collaboration between luxury car manufacturers like Ferrari and cryptocurrency payment processors, such as BitPay, has the potential to influence the release of new cryptocurrencies in the market positively. Investors can capitalize on this by considering these new cryptocurrency releases:
1. Krest Network (KREST)
Krest is a unique cryptocurrency that offers an innovative platform for socio-economic, technical, community, and governance experimentation within the Peaq ecosystem.
According to the project's website, its primary mission is to provide a safe environment for the Peaq community to launch apps and tools, allowing them to assess their real-world impact without causing any harm.
Krest introduces the concept of real-world simulations, connecting devices like Raspberry Pi mini computers to create a live pool capable of simulating various machines.
Krest intrigues potential investors with its focus on real-world IoT connectivity, allowing entrepreneurs and developers to test their dApps' performance and societal impact and uncover potential issues collaboratively with the community before deploying them in real-world applications.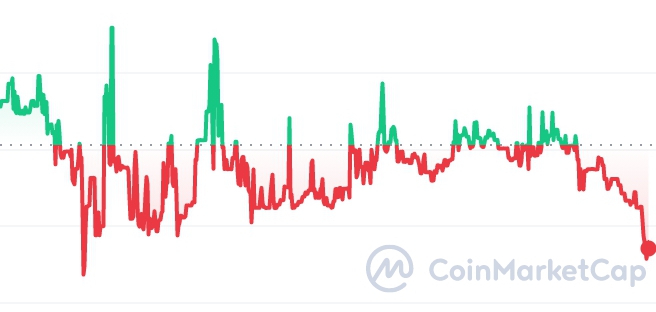 The network's native token, Krest, powers the ecosystem, and it holds the promise of becoming a valuable asset, not through hype but through its practical utility in the growing world of IoT and blockchain technology. It's worth watching as it pioneers a unique approach in the crypto space.
Krest is the home for socio-economic, technical, community, and governance innovation and experimentation in the Peaq ecosystem. This is where th community can launch dApps and tools to assess their impact in a production environment without risking causing real-world harm. Users will receive rewards in the network's native token for performing specific actions. The token will fuel the network by being used for transaction fees, economic incentive mechanisms and working as a reward tool for community initiatives such as users connecting their devices and opening them for developers to leverage for simulating machines.
Today's live Krest Network price is $0.067140, with a 24-hour trading volume of $7,125.28. Krest Network is down 6.88% in the last 24 hours. The current CoinMarketCap ranking is #4266, with a live market cap of unavailable. The circulating supply is unavailable, with a maximum supply of 400,000,000 KREST coins.
2. Niza Global (NIZA)
Niza Coin (NIZA), an Ethereum-based ERC20 token, is the digital currency at the core of the Niza Global ecosystem, where it serves as a versatile medium of exchange, unit of account, and store of value. With a reasonable total supply of 10 billion Niza Coins, the goal is to create a dynamic digital asset that empowers users in various financial activities.
Niza Global's vision is ambitious yet practical, as it aspires to become an all-in-one financial ecosystem that combines a cryptocurrency exchange, a secure banking system, and innovative digital payment solutions, offering a holistic financial experience.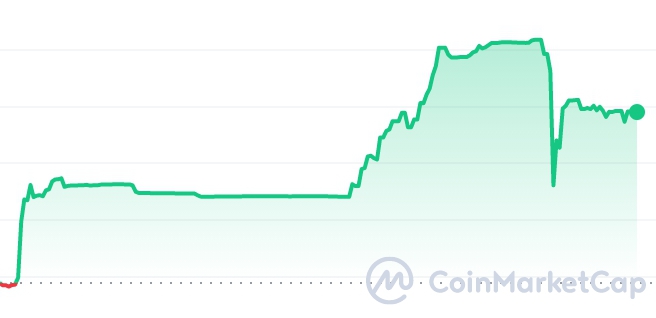 According to the platform's whitepaper, Niza is designed exclusively within the Niza exchange platform, enabling a feeless, secure transaction. Users can easily trade, purchase and transfer funds within the exchange. Thereby encouraging engagement and encouraging overall user experience.
What makes Niza Coin intriguing for potential investors is this comprehensive approach, offering a range of financial services under one roof, simplifying and streamlining financial activities.
While caution is always essential in cryptocurrencies, Niza Coin's holistic approach is worth monitoring as it aims to offer practical solutions to users across different financial needs.
Niza Coin (NIZA), a blockchain Ethereum (ERC20) token, is the native digital currency of our ecosystem. It facilitates transactions within the Niza Global platform and serves as a channel of exchange, unit of account, and store of value. With a total supply of 10 billion Niza Coins, we aim to create a dynamic and versatile digital asset that empowers users across various financial activities.
We are now listed on CoinMarketCap! https://t.co/7VqTnvggYh

Soon available on other exchanges 🚀
Buy now on https://t.co/ugCIRkrCtu pic.twitter.com/prXxNdckO2

— Niza Coin (@nizacoin) October 14, 2023
Today's live Niza Global price is $0.019179, with a 24-hour trading volume of $253,855. Niza Global is up 390.16% in the last 24 hours. The current CoinMarketCap ranking is #2470, with a live market cap of unavailable. The circulating supply is unavailable, and there is a maximum supply of 10,000,000,000 NIZA coins.
3. Xrpcashone (XCE)
XCE is a cryptocurrency project with a mission centered around providing practical and real-world use for digital currency. It offers the advantages of crypto for online shopping, bridging the gap between traditional finance and the digital economy.
XCE aims to encourage long-term investment, promoting the concept of "hodling" to earn passive XRP rewards with each transaction.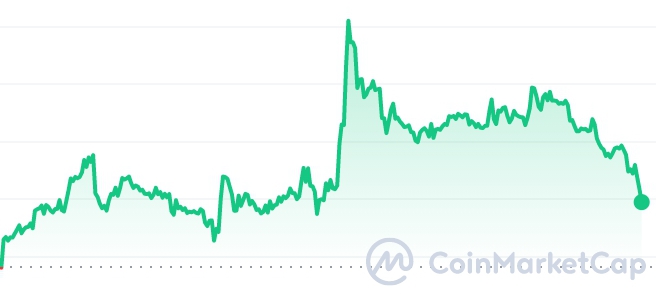 The commitment to increasing liquidity and locking team tokens demonstrates transparency and responsibility in the project. While XCE's potential is intriguing, as with any cryptocurrency investment, it's essential to approach it cautiously and conduct thorough research.
The appeal here lies in the balance between real-world utility and an incentive structure for long-term investors, making it a noteworthy project to watch in crypto.
XCE was brought out to make holders earn XRP passively in every transaction. XRP is one of the tokens that can do well in the bull run. XCE is a real currency that allows online shopping and uses all the advantages of crypto. The XCE project was designed to stay in the long run.
#XRPcashone #BNBChain #BTC📷 #XRPLedger #Solana #AptosLaunch $XCE
$XCE🔥 ANNOUNCEMENT Marketing starts tomorrow +listing on platform soon Join the family  now to know more about xrpcashoneh https://t.co/vPHJgI3q6J https://t.co/b5jspecLCw pic.twitter.com/dthigasA0T

— xrpcashone (@xrpcashone) October 6, 2023
Today's live Xrpcashone price is $0.000004, with a 24-hour trading volume of $112.30. Xrpcashone is up 0.65% in the last 24 hours. The current CoinMarketCap ranking is #5834, with a live market cap of unavailable. The circulating supply is unavailable, and a maximum supply of 100,000,000,000 XCE coins is available.
4. Launchpad XYZ (LPX)
LaunchpadXYZ is a cryptocurrency project aiming to enhance the Web3 investment landscape, focusing on accessibility for beginners and seasoned traders.
Its core objective revolves around simplifying the world of Web3 investments, with a particular emphasis on utility tokens, NFTs, play-to-earn games, and ICOs.
Uncover market moves like never before! 🔥

With #LaunchpadXYZ, you'll never miss out on the next big thing

Learn proven methods and decision-making strategies 📊💡 #Web3 #Blockchain #Crypto pic.twitter.com/E7dztSwN6R

— Launchpad.xyz (@launchpadlpx) October 15, 2023
What piques the interest of potential investors is its commitment to providing a comprehensive ecosystem, offering a wide array of information, data, insights, and tools.
The LPX token serves as a utility and investment token within this ecosystem, allowing staking for early access and covering transaction fees on fractional assets. LaunchpadXYZ has already raised more than $1.75 million in the presale, indicating investor interest.
Launchpad XYZ's aim of simplifying and broadening Web3 investments offers a compelling reason to keep an eye on this project.
Visit LaunchpadXYZ presale
Read More
New Crypto Mining Platform – Bitcoin Minetrix
Audited By Coinsult
Decentralized, Secure Cloud Mining
Earn Free Bitcoin Daily
Native Token On Presale Now – BTCMTX
Staking Rewards – Over 1,000% APY
Join Our Telegram channel to stay up to date on breaking news coverage