Join Our Telegram channel to stay up to date on breaking news coverage
Recently, renowned investor Michael Wrubel invested $1,000 in a new cryptocurrency project, TG.Casino, during its presale phase, sharing his positive insights and guiding others on how to invest.
TG.Casino distinguishes itself within the expanding crypto casino market by employing an innovative strategy, leveraging Telegram's large user base, and giving high priority to safety and ease of use.
Wrubel is optimistic about TG.Casino's success due to the growing interest among individuals, aligning with the broader growth trend in crypto casinos.
TG.Casino presale investment: Michael Wrubel's vision for long-term success
TG.Casino, positioning itself as a leading anonymous casino on Telegram, has introduced a diverse range of games, enticing welcome bonuses, and opportunities for high-stakes gambling.
Drawing upon the advantageous features of cryptocurrencies and Telegram's unparalleled platform potential, TG.Casino adopts an innovative approach, inviting players to be part of its ecosystem through participation in the ongoing presale.
In a recent development, renowned investor Michael Wrubel made a significant financial commitment, investing $1,000 in TG.Casino, a new cryptocurrency venture currently in its presale phase.
Wrubel explained his investment reasons and expressed strong optimism about its long-term potential in an easy-to-understand video. Additionally, he provided a clear, step-by-step guide for potential investors to make their purchases.
Wrubel's bullish investment sentiment: A detailed guide for prospective investors
To buy tokens during the presale phase, go to TG.Casino's official website. After the presale, tokens can be bought either directly from the official website or through a Decentralized Exchange (DEX).
Step 1: Go to the Official Website
Visit TG.Casino's special webpage to find the exclusive presale token purchase area. Remember, this is the only authorized place to buy presale $TGC tokens.
Step 2: Choose Your Payment Method
You can buy presale $TGC tokens using Ethereum (ETH) or Tether (USDT) on the Ethereum network. Alternatively, you can use the Binance Smart Chain and choose either BNB or USDT. Select your choice and move to the next step.
Step 3: Link Your Crypto Wallet
If your crypto wallet isn't connected yet, you'll get a message asking you to link it. Usually, wallets are set to the Ethereum Mainnet by default, which is convenient if you're using ETH. However, if you've chosen the Binance Smart Chain, you might need to confirm a network switch.
Step 4: Specify Your Purchase Amount
Enter the amount of $TGC tokens you want to buy. Remember, you need a minimum of 0.015 ETH, in addition to the token cost, to complete the transaction. On the Binance Smart Chain, the required minimum is lower, but still applicable. The smallest number of $TGC tokens you can purchase is 100 $TGC.
Step 5: Finalize Your Purchase
After entering the amount, you'll be asked to approve the transaction. Click "Approve" to start and verify your transaction on the blockchain. The time to complete can vary from a few seconds to several minutes, depending on network congestion and smart contract activity. Stay on the interface until your purchase is finished.
$TGC integration and weekly cashback fuel TG.Casino presale to $1 million
On Thursday, October 12th, TG.Casino, an emerging crypto casino on Telegram, made a big announcement – their $TGC token is now ready for play and seamlessly integrated into TG.Casino. Players can start betting with it right away.
Moreover, players using this token will enjoy a generous 25% cashback on any net losses, and these refunds will be issued weekly. TG.Casino's presale has been generating significant buzz in the GambleFi sector since its launch last month.
It's gaining renewed interest and fresh demand for its native $TGC token. In just under two weeks, TG.Casino has garnered over $1 million in contributions from enthusiastic investors. They're eager to join the swiftly growing and profitable realm of crypto-powered online casino.
$1m hit in our presale, news coming soon. pic.twitter.com/Za0DWwRl81

— TG Casino (@TGCasino_) October 14, 2023
Now that investors can utilize their $TGC tokens within TG.Casino and receive substantial cashback on losses, it's anticipated that the fundraising pace for the protocol will accelerate. Investors are urged to act swiftly in securing their tokens before the project reaches its $5 million fundraising goal.
This ensures they reap the considerable rewards presently available to presale investors.
$TGC staking rewards attract early investors with high APY
If you've invested early in TG.Casino's own token, $TGC, you can take advantage of the impressive 475% Annual Percentage Yield (APY) through staking. Wondering how such a substantial yield is possible?
TG.Casino directs a portion of its overall platform profits to $TGC holders, boosting returns for those who stake their tokens. Furthermore, TG.Casino has an active buyback program.
They purchase and eliminate 40% of the $TGC tokens, while the remaining 60% is distributed among stakers, enhancing the token's value and generating income for investors. It's essential to highlight that buyback programs have demonstrated success in the crypto casino sector.
For example, Rollbit's native token, $RLB, witnessed a 60% surge in just one day following a buyback announcement. Its market cap even peaked at around $700 million. TG.Casino's strong staking returns and effective buyback approach suggest a bright future for early $TGC investors.
TG.Casino's innovative telegram integration drives competitive edge in GambleFi
The surge in user numbers for crypto casinos in 2023 happens because blockchain-based Web3 applications provide enhanced security, openness, and privacy compared to their centralized Web2 counterparts.
Dune Analytics data highlights a significant rise in user engagement, especially for GambleFi platforms on Ethereum. By mid-September, these platforms had almost 50,000 unique users, a tenfold increase since the beginning of the year. However, the initial wave of crypto casinos encounters a significant challenge.
Many users who are not familiar with crypto and Web3 details, such as managing crypto wallets and exchanges, would likely prefer using traditional gambling platforms. This is precisely where TG.Casino's groundbreaking innovation becomes crucial.
TG.Casino uses Telegram, the world's fastest-growing private messaging app, to prioritize user-friendliness and simplicity in its design. Just like how Unibot made intricate crypto trading strategies accessible to Telegram's 700 million monthly users, TG.Casino aims to simplify and make it easier to enter the world of crypto gambling.
Considering Rollbit achieved a market cap of $700 million, the potential for TG.Casino's $TGC token is indeed promising.
Invest in $TGC at tg.casino.
Related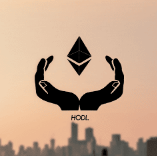 Get Educational Courses & Tutorials
Free Content & VIP Group
Jacob Crypto Bury Market Analysis Videos
Leverage Trading Signals on Bybit
Next 10x Altcoin Gems
Upcoming Presales & ICOs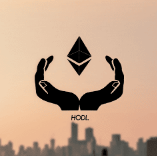 Join Our Telegram channel to stay up to date on breaking news coverage