Join Our Telegram channel to stay up to date on breaking news coverage
'Best crypto to buy now' is one of the most searched cryptocurrency-related terms in Google, and each day InsideBitcoins lists some options. 
During the early hours of Sunday, Bitcoin and Ethereum showed their dominance, maintaining levels above $26,000 and $1,500, respectively. Popular altcoins, including Litecoin and Solana, experienced a minor drop in value. 
Among the cryptocurrencies in focus, Orbs (ORBS) stood out with a 24-hour gain of approximately 12.38%. Likewise, Bitget Token (BGB) registered the most significant loss in value.
Best Crypto to Buy Now
Amid the turbulent market, some cryptocurrencies have continued on a bullish run. Likewise, tokens such as Loom Network (LOOM) and Enjin coin (ENJ) are poised for potential gains in the upcoming weeks. The following assets also appear to have the potential for a bullish trend: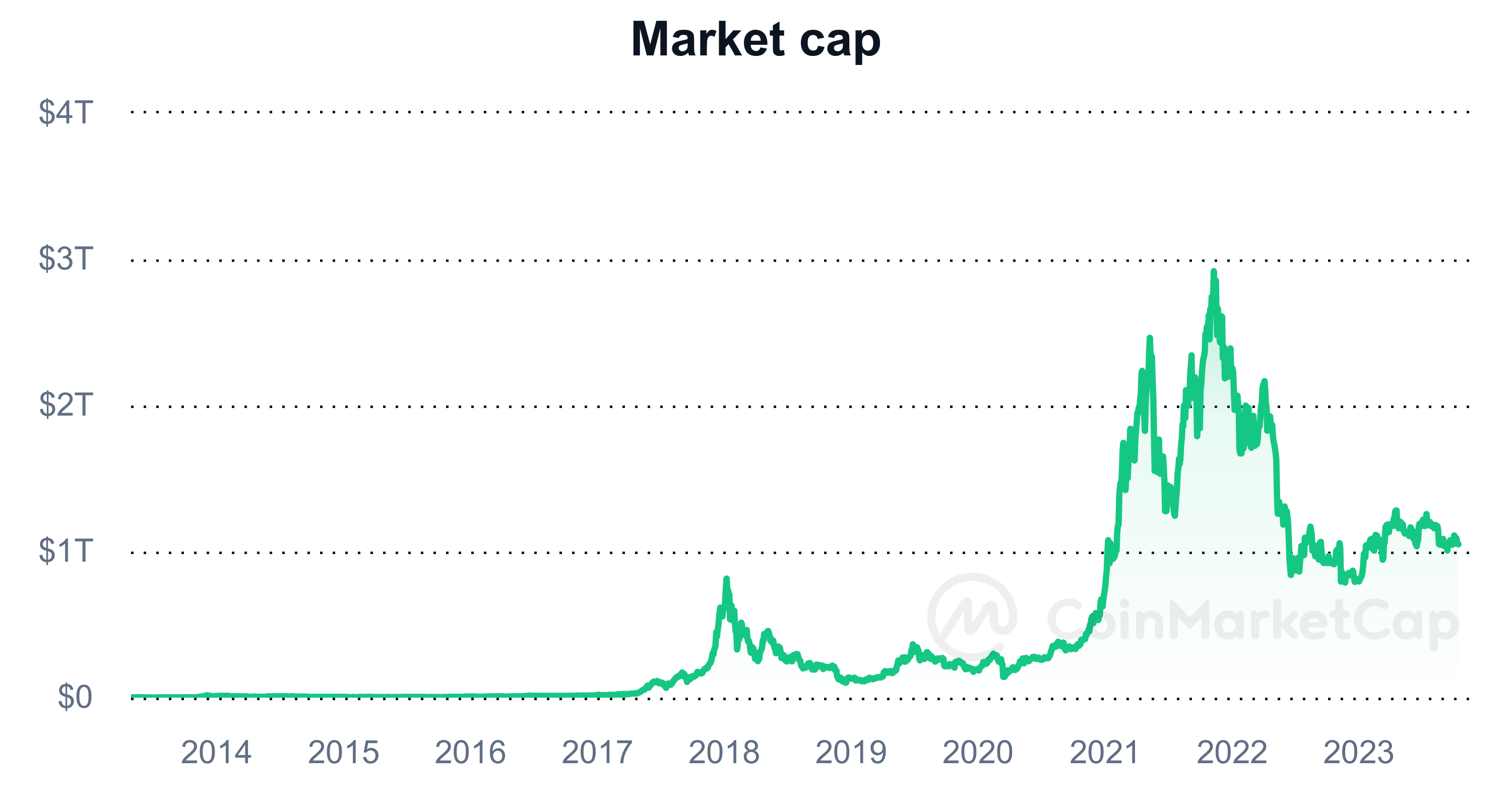 Global Crypto Market Cap Chart
1. The Sandbox (SAND)
The Sandbox has recently collaborated with Sandsoft, a Riyadh-based mobile-first game developer. Sandsoft aims to attract local talent to the video gaming sector through this partnership, enhancing educational and employment opportunities.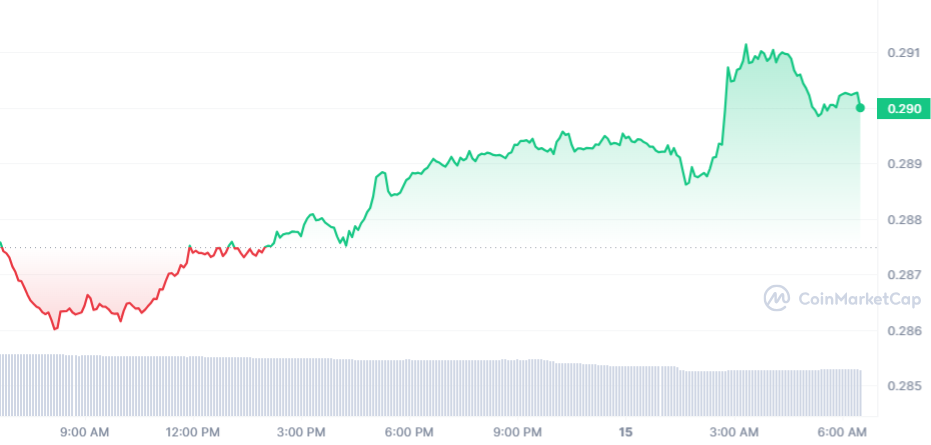 However, this partnership is more than just market expansion. Sandbox and Sandsoft have a joint vision of building a strong team of Web3 gaming enthusiasts. They aim to establish meaningful connections with local public and private entities, influential figures, and major brands. Together, their goal is to explore gamified social experiences within The Sandbox.
David Fernandez, CEO of Sandsoft, has expressed optimism about Sandbox's immense potential to various stakeholders, from game developers to consumers in the Middle East and North Africa. He believes this collaboration will further support Sandsoft's ongoing efforts to cultivate talent in the regional gaming landscape.
📢 The first ever Creators Day in Hong Kong 🇭🇰 A day of creativity, learning and fun!

🔹 The Sandbox development updates
🔹 Masterclasses by The Sandbox team
🔹 Connect with studios and creators
🔹 Exclusive workshops
🔹 @dancefightapp Dance Battle
🔹 Live Voxel Wars with… pic.twitter.com/rjHGTifmkr

— The Sandbox (@TheSandboxGame) October 13, 2023
In terms of the SAND Coin's performance in 2023, it's currently experiencing a strong bullish rally. According to price forecasts, the projected maximum price of the SAND Coin is around $1.483. 
Some experts anticipate positive growth for The Sandbox Coin, with an average price expected to reach approximately $1.309 by 2023. In the event of a bearish market trend, the estimated minimum price for SAND Coin in 2023 is around $1.134.
2. yPredict (YPRED)
The yPredict.ai ecosystem serves as a marketplace where these financial data scientists can sell their predictive models. This lets them leverage their expertise without engaging in trading operations or searching markets for their models.
Furthermore, YPRED is a token operating on the Polygon Matic chain. It offers utility and staking opportunities within a liquidity pool that grows with each new platform subscription.
Moreover, yPredicts analytics features automated chart pattern recognition and transactional data analysis. This tool provides users with valuable insights and predictive signals, aiding in informed market decisions.
In addition, the platform offers the convenience of auto indicators. These indicators are automatically selected based on past performance, saving time and assisting users in formulating optimal trading strategies.
🚀 Explore the future of crypto trading with #YPredict! 🤖

Harnessing AI and ML, we empower traders with data-driven insights for smarter decisions and bigger profits. Our platform invites AI enthusiasts to monetize predictive models too. 💰

Pattern recognition, sentiment… pic.twitter.com/mKyf59qM6z

— yPredict.ai (@yPredict_ai) October 11, 2023
Now in the 7th presale stage, the YPRED project has generated interest within the crypto community. The project has raised $4.25 million from its $4.5 million fundraising goal. YPRED is currently priced at $0.10, with a listing price of $0.12. Thus, presenting an opportunity for potential investors to participate in the presale before it concludes.
Visit yPredict.
3. Orbs (ORBS)
Orbs is a public blockchain infrastructure that combines scalability, low transaction fees, high performance, robust security, and user-friendly features. It positions itself as a suitable platform for mass-use applications and offers a complete blockchain stack. The Orbs platform operates as a decentralized and transparent network, serving the blockchain needs of enterprises and large-scale consumer applications.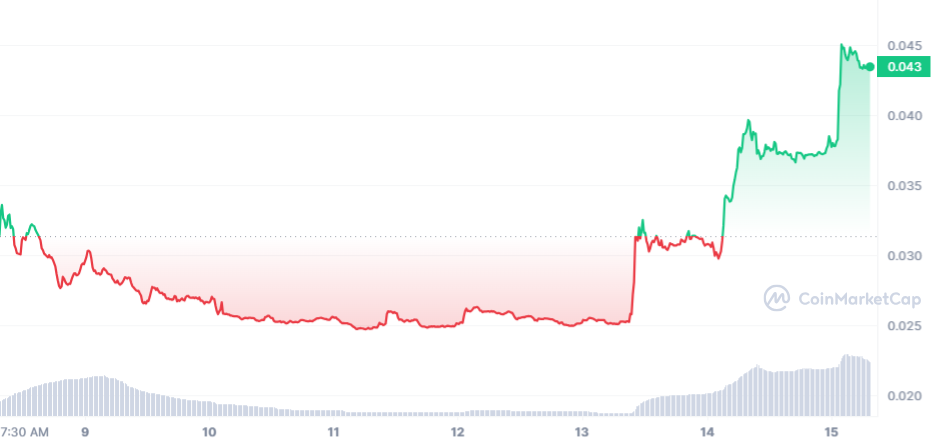 The Orbs protocol operates through the ORBS token, essential in calculating fees for executed applications. Moreover, it facilitates an incentive system for validator selection, ensuring network integrity. 
Recent market activity has witnessed a surge in ORBS (ORBS) value, with a nearly 12.38% increase at the time of writing, pushing its value to $0.045. This surge appears to be associated with significant players accumulating and transferring the coin.
You can now trade $ORBS perps! @Bybit_Official has listed ORBS, trade up to 25x leverage and on @Bybit_Officia's trading bot

Pair: https://t.co/DVll8ybb7X https://t.co/ZQvo7xN4fO

— Orbs (@orbs_network) October 13, 2023
According to reports from Data Nerd, DWF Labs recently deposited an additional 30 million ORBS tokens worth $1.19 million on the Bithumb exchange. Over the last five days, DWF Labs has deposited 92.4 million ORBS tokens, equivalent to $3.123 million, onto centralized exchanges. Their current ORBS balance is 57.6 million tokens, valued at $2.3 million.
In summary, Orbs is a blockchain infrastructure offering a range of essential features for blockchain applications. Recent market movements have seen an uptick in the price of the ORBS token, potentially linked to substantial transactions involving DWF Labs. Thus, presenting an investment opportunity worth consideration.
4. Compound (COMP)
Compound is a decentralized finance (DeFi) lending protocol that allows users to earn interest on their cryptocurrency holdings. Users deposit their assets into various pools supported by the platform, receiving cTokens in return, representing their stake in the pool.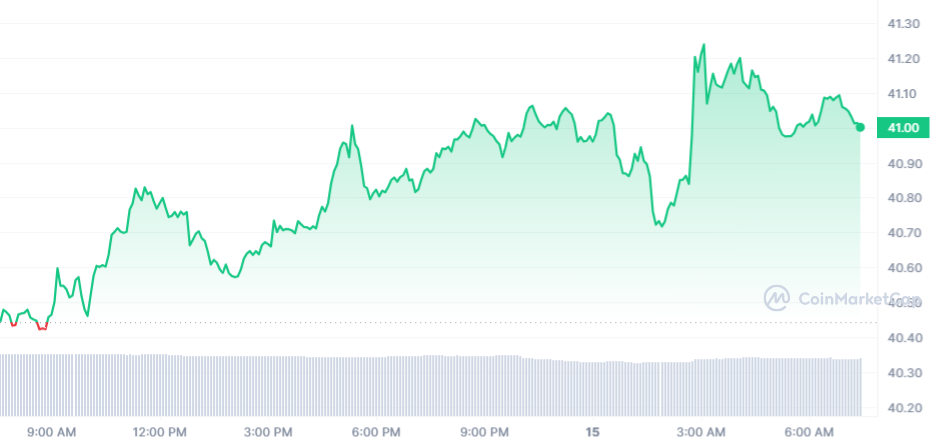 These cTokens can be redeemed for the original cryptocurrency at any time. In addition, the exchange rate of cTokens to the underlying asset increases over time. Hence resulting in users accumulating more of the deposited asset.
Borrowers, on the other hand, can secure loans from Compound pools by providing collateral. The maximum loan-to-value (LTV) ratio varies depending on the collateral asset, ranging from 50% to 75%. Loan interest rates are asset-specific, and borrowers are subject to automatic liquidation if their collateral falls below a predefined maintenance threshold.
Learn how to build a liquidator bot on the Compound protocol with @adambavosa, powered by @alchemyplatform @autocode @twilio @SendGrid pic.twitter.com/W5f9IO9ytw

— Compound Labs (@compoundfinance) October 13, 2023
Since its mainnet launch in September 2018, the Compound platform has experienced significant growth. It now boasts over $1 billion in total locked value.
Experts and analysts have offered price predictions for Compound's native token, COMP. Analysis suggests significant potential, indicating a projected price of $91.12, assuming the broader cryptocurrency market experiences a recovery in value. 
5. Flow (FLOW)
Flow recently unveiled its plan to integrate the Ethereum Virtual Machine (EVM) into its platform. This initiative aims to simplify achieving EVM equivalence on the Flow network. Thus, making it easier to deploy Ethereum-based decentralized applications (dApps without extensive code alterations.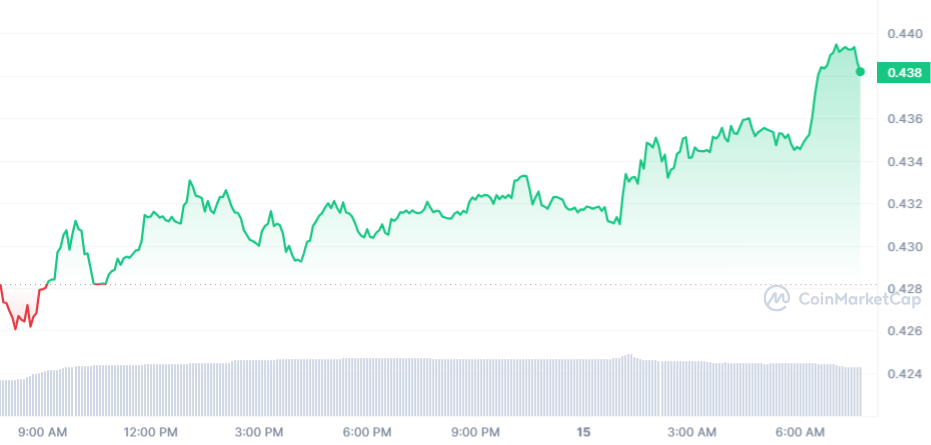 Flow's proposed integration offers compatibility with trusted tools and protocols widely used in the Ethereum ecosystem. Prominent names such as Uniswap, Metamask, Chainlink, and Aave can integrate with the Flow blockchain effortlessly. This means that users and developers can harness the full potential of these tools on Flow without any additional setup or modifications.
As Flow progresses towards integrating the Ethereum Virtual Machine, the blockchain community eagerly anticipates the potential benefits of interoperability, scalability, and accessibility. Furthermore, Flow aims to expand its user base and attract developers from other ecosystems by deploying Ethereum dApps.
EVM on Flow will let developers build on all of Ethereum's tooling and network effects while benefiting from all the power and capabilities of Cadence.

This will change everything. https://t.co/UKjvhuN4Fb

— Flow 🌊 (@flow_blockchain) October 5, 2023
In terms of the Flow Coin's market performance in 2023, it is currently on a bullish trajectory. According to price forecasts, the maximum projected price for the FLOW Coin is estimated to reach around $2.44. Some experts suggest the possibility of positive growth, with an average price estimate of $2.16 for 2023. 
Read More
New Crypto Mining Platform – Bitcoin Minetrix
Audited By Coinsult
Decentralized, Secure Cloud Mining
Earn Free Bitcoin Daily
Native Token On Presale Now – BTCMTX
Staking Rewards – Over 1,000% APY
Join Our Telegram channel to stay up to date on breaking news coverage