Join Our Telegram channel to stay up to date on breaking news coverage
Recently, the Tezos coin has shown strong potential, with an almost 3% increase in the past day. Is this a good time to invest in $XTZ? In this article, we examine the potential for $XTZ's price and discuss the factors generating interest in its future potential.
Tezos is a well-known blockchain network that operates on smart contracts. It's often called the "self-amending blockchain" due to its unique capacity to self-upgrade without requiring a hard fork. Recently, it has garnered substantial attention, mainly due to its emphasis on security and scalability.
Moreover, Tezos has gained popularity due to its thriving ecosystem of decentralized applications (dApps). This growing interest has been accompanied by a price increase. Furthermore, industry experts predict a strong upward trend in Tezos' price in the coming days.
Tezos' Unique Approach to Staking and Prominent Adoption by Businesses
While staking is a common practice among various blockchain networks, Tezos introduces a distinctive approach. Participants can actively engage in the network's governance through a process known as "baking," which involves staking 8,000 $XTZ, creating a financial incentive for honest participation.
Bakers are then responsible for voting on proposed changes to the blockchain's code, following a four-step procedure that spans approximately 23 days. Proposals garnering support from the majority of participants undergo testing on a testnet for 48 hours and are fully implemented if they receive super-majority support.
What sets Tezos apart is its adoption by prominent businesses. In September 2020, the French banking giant Societe Generale announced its intention to use the Tezos blockchain for central bank digital currency experimentation.
Major cryptocurrency exchanges like Binance and Coinbase have introduced support for Tezos staking, enabling users to earn rewards based on their $XTZ holdings. This feature is relatively uncommon in the realm of digital assets.
XTZ Price Prediction
Since its inception, this token has been engaged in fierce competition with other cryptocurrencies, consistently demonstrating remarkable potential to recover lost value. $XTZ is currently exhibiting substantial momentum, forming a bullish pattern driven by strong growth.
As of October 13, 2023, the native token of the Tezos network, $XTZ, is trading at $0.65, with a 24-hour trading volume of $38.19 million and a market capitalization of $631.12 million. Over the past 24 hours, the $XTZ price has increased by 3.01%. Tezos achieved its all-time high of $12.26 on December 17, 2017.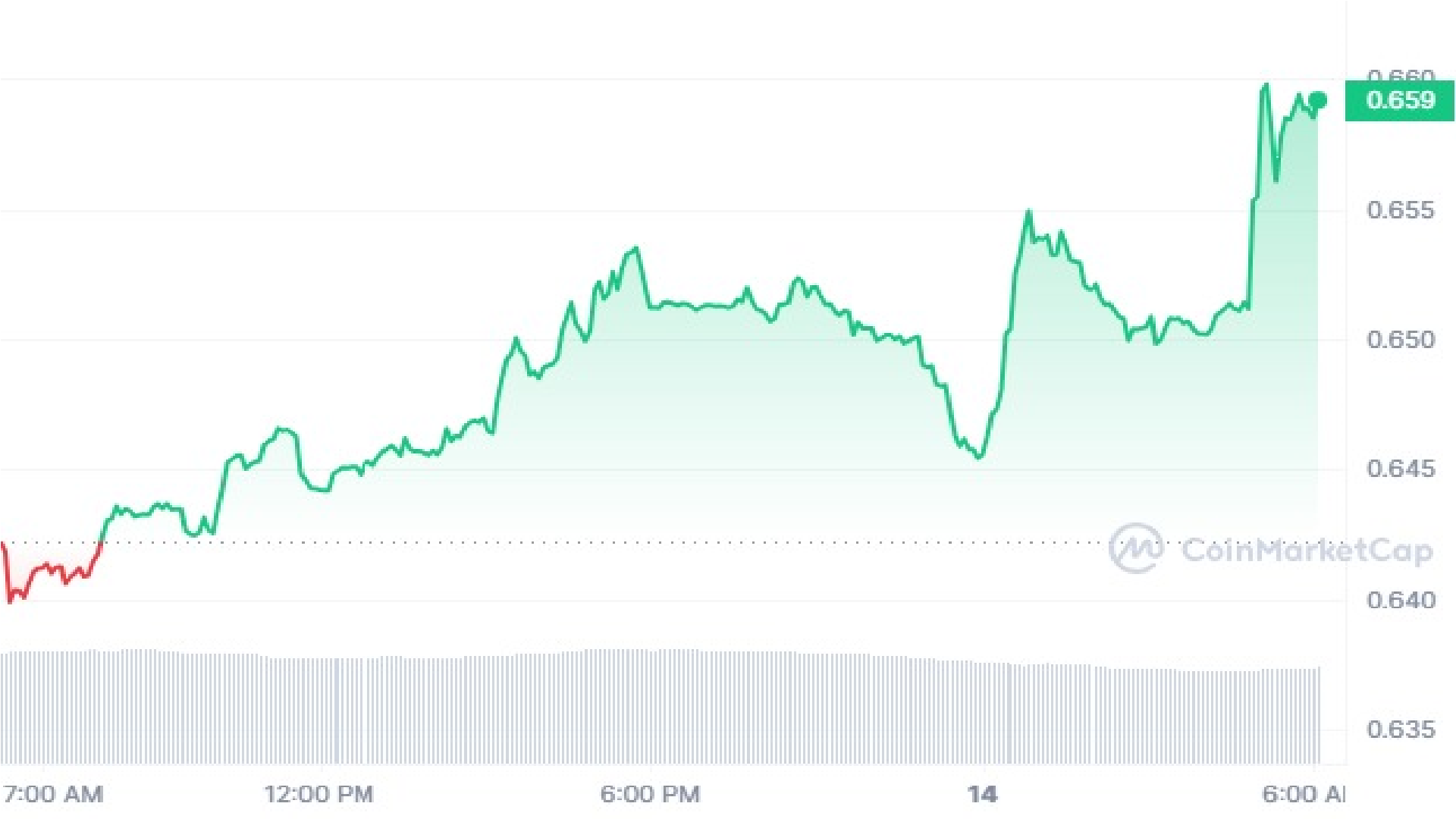 Looking ahead to 2023, Tezos Coin is riding a strong bullish rally. Technical indicators suggest that Tezos's 200-day SMA is expected to reach $0.80 by November 12, 2023, while the short-term 50-Day SMA is estimated to hit $0.68 by the same date.
The Relative Strength Index (RSI) value currently stands at 29.28, indicating an oversold position in the $XTZ market. To buy $XTZ we recommend eToro, a safe regulated crypto exchange.
In addition to significant developments driving $XTZ prices in a positive direction, Tezos has firmly established itself as a prominent DeFi blockchain. With its diverse range of use cases, Tezos coin is poised for further growth and price appreciation in the future. 
To get an in-depth analysis of the Tezos coin price prediction, check out the video above, subscribe to his YouTube channel for additional crypto price forecasts. Jacob Crypto Bury also runs a Discord channel with 17,000 members, providing trading insights and information on upcoming cryptocurrency presales.
XTZ High Profitability Alternative
While $XTZ might rise by the end of the year, its relatively basic features could make any increase look small when compared to other cryptocurrencies. This is why many traders may prefer to check out newer altcoins that could have their first surges in the next few weeks.
Meme Kombat (MK) is a newcomer in the cryptocurrency scene, and it's quickly gaining attention due to its innovative stake-to-earn system. During its presale event, it has raised nearly $500k.
Meme Kombat distinguished itself by its feature that enables players to wager on the outcomes of meme battles, which are randomly determined by the platform's AI algorithms.
Degen or gamer or both?

Everyone can engage in kombat⚔️

Watch the full video from @BuryCrypto below👇 pic.twitter.com/GyGi2TRTvi

— Meme Kombat (@Meme_Kombat) October 13, 2023
Users who win will be given the native token $MK as prizes for making accurate bets on outcomes. The ERC-20 token is set to have a hard cap of 120 million tokens, with 50% reserved for the presale and another 30% set aside for staking and battle rewards, ensuring decentralization.
New buyers can join the presale on Meme Kombat's official website, where each token is priced at $0.1667 for the entire offering. Considering its growing popularity, creative gaming approach, and a solid plan for the future, Meme Kombat shows potential, especially as the GambleFi and GameFi trends gain traction.
As the meme coin community eagerly awaits its full launch, the $MK presale presents an opportunity for early investors. Take part in the $MK presale at memekombat.io.
Related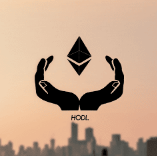 Get Educational Courses & Tutorials
Free Content & VIP Group
Jacob Crypto Bury Market Analysis Videos
Leverage Trading Signals on Bybit
Next 10x Altcoin Gems
Upcoming Presales & ICOs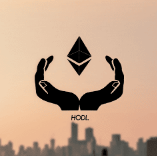 Join Our Telegram channel to stay up to date on breaking news coverage