Join Our Telegram channel to stay up to date on breaking news coverage
Given the recent ups and downs in the cryptocurrency market, it's crucial to monitor altcoins that may present opportunities this October.
Bitcoin's slight decline in the past few days has influenced other altcoins, leading to some turning red. The market has been a bit unpredictable, showing gains for some coins while others are in the red, creating anticipation for the next significant market move.
Top altcoins to buy with 10x potential for the next bull market
In the past month, several altcoins, such as Chainlink, Kaspa, and DeFi tokens, have seen significant growth, with upward trends and green candles. Investors are actively seeking out these hidden gems to capitalize on potential gains in the crypto market.
To help them decide, the Cryptonews.com YouTube channel reviewed some of the best altcoins to buy now with high growth potential. If you're looking for other investment opportunities, check out our list of the top crypto ICO's to consider.
Taraxa (TARA)
Taraxa stands out in consideration, influenced by Kaspa's performance over the past year and the shared utilization of BlockDAG technology. Currently valued at a market cap under $20 million, Taraxa holds significant growth potential in 2023.
Despite a somewhat low trading volume at $555,000, posing a concern given the market cap of $17.6 million, the circulating supply looks promising at 3.56 billion out of a total supply of 10 billion. For Taraxa to reach $1, the market cap would need to be approximately 3.5 billion.
The future trajectory of Taraxa remains uncertain, and while predicting its exact direction or how high it will go is challenging, historical trends suggest October has historically been a strong month for cryptocurrencies.
It's crucial to acknowledge that when Bitcoin experiences an upswing, it often positively influences altcoins.
Verasity (VRA)
Verasity helps advertisers and publishers ensure that ads are seen by real people using its proprietary technology called Proof of View (PoV). Verasity collaborates with major online content delivery companies to provide a service called VeraViews, preventing ad fraud and ensuring the legitimacy and trustworthiness of ads.
This decentralized data marketplace is designed for secure and anonymous data transactions, operating with its native token, VRA, to facilitate secure transactions within the network. VRA has demonstrated an upward trend in recent weeks, suggesting the potential for further growth in October.
Verasity, currently valued at $0.0052 with a market cap of $53 million, has gained favor among crypto enthusiasts. The trading volume stands at $19 million in the last 24 hours. Fully diluted figures aren't a significant concern at the moment.
Hypothetically, considering the entire maximum supply, its value could reach $629 million. Verasity showed steady growth in the past day before a slight retreat. Market dynamics indicate that investors tend to sell during overbought or oversold conditions, observed against both Bitcoin and Ethereum.
This suggests a favorable trend for VRA, which surged by over 50% as interest heightened upon the announcement of burning 10 billion tokens on October 2, propelling the token to its highest price since May.
As Verasity strives to connect with advertisers, future developments in the cryptocurrency remain intriguing to observe.
Gala Games (GALA)
Gala Games stands out as one of the blockchain's widely acclaimed gaming platforms, boasting a large and growing user base. Its native token, GALA, is among the most traded altcoins on the market.
Gala Games is also actively developing new games and features, which could contribute to its further growth in the future. GALA has witnessed a surge in popularity as an altcoin in recent months, propelled by the ongoing expansion of the gaming platform, with the potential for additional growth in October.
Be a part #LastExpedition's development from the beginning! 🦾

Hunter's Early Access Packs are available in the Gala Games Store 🪙

Grab yours and jump into the action here: https://t.co/XZrqBGJUh0 pic.twitter.com/yTmFHhBxU2

— Gala Games (@GoGalaGames) October 8, 2023
Currently, Gala Games holds a market capitalization of $360 million and is trading at $0.013. What stands out is the substantial 24-hour trading volume, reaching an impressive $371 million, indicative of strong market activity and bullish sentiment.
Upon examining recent performance, Gala experienced a surge to $0.016 in the past day, followed by a correction. Over the past 14 days, there has been consistent and steady growth.
Notably, about a month ago, concerns arose regarding the CEO and founder allegedly misappropriating $130 million, although the authenticity of these claims remains uncertain. Despite these challenges, the Gala Games appear to be in good shape.
However, it faced resistance at the 90-day resistance level, as evident in the recent rejection, possibly indicating a challenging hurdle for the coin to overcome. Visit our guide to the best altcoins to buy now for 2023 here.
XRP (XRP)
XRP, designed for swift and cost-effective international payments, stands out for its unique focus. Currently entangled in a two-year legal dispute with the SEC, a favorable resolution could trigger a significant surge in XRP's price.
Recent positive developments, with the SEC winning another case, have heightened expectations of substantial growth. XRP, currently priced at $0.052, is poised for significant growth fueled by recent favorable rulings in SEC cases.
Despite its $26 billion market cap and $961 million trading volume, some may question its potential compared to other options. However, with room for a 100% gain, especially when leveraging at 5x, XRP could potentially reach $1 in October.
Recent fluctuations, from $0.57 to $1 within the past 30 days post-SEC victory, suggest resilience. Overall, XRP appears well-positioned for positive developments in the impending bull market.
Chainlink (LINK)
Trapped below $9 for over a year, Chainlink faces the crucial task of breaking through this level to resume its upward trajectory. Currently attempting to test $9 again, LINK encounters resistance from bears at $8.2.
Although there was a slight retreat to above $7.4, hinting at a potential leap beyond $8 this week, the challenge remains. Enthusiasts speculate on Chainlink surging to $100, $200, $300, or even $700 in the upcoming bull market, envisioning a 100x increase.
However, achieving such gains with the current $4 billion market cap proves challenging. Nonetheless, community excitement persists, fostering the possibility that Chainlink could reach a $200 billion market cap by the bull market's peak.
Conclusion
When examining promising altcoins for investment, consider their benefits and how to identify those with potential. Each mentioned project has the chance for significant returns, up to 10x this year.
For newcomers to cryptocurrency, entering early can provide substantial advantages, possibly resulting in returns of up to 50x or even 100x during the upcoming bullish market.
Related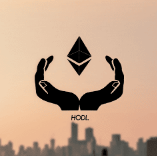 Get Educational Courses & Tutorials
Free Content & VIP Group
Jacob Crypto Bury Market Analysis Videos
Leverage Trading Signals on Bybit
Next 10x Altcoin Gems
Upcoming Presales & ICOs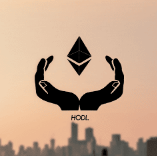 Join Our Telegram channel to stay up to date on breaking news coverage