Join Our Telegram channel to stay up to date on breaking news coverage
Terra Classic (LUNC) is now down over 90% since its 2022 highs, hit almost a year ago in September. Is LUNC dead or can it recover?
This challenging situation raises questions about the strategies the Terra Luna Classic community might consider to reverse its potential to bounce back and regain its former momentum.
However, a proposal to burn 800 million USTC gained approval this week, bringing a ray of hope to those who are eagerly anticipating significant gains for $LUNC.
Terra Luna Classic price prediction
The journey of Terra Luna Classic (LUNC) over the past six months has been characterized by a consistent downtrend, driven largely by the gravitational pull of a descending channel pattern. This pattern features a succession of lower highs and lows, reflecting market sentiment that favors selling during attempts at bullish rebounds.
In mid-July, the Terra classic coin embarked on a correction trend, resulting in a significant decline in its market value. During this period, the price tumbled from a high of $0.0000096 to a low of $0.0000052. Interestingly, this decline aligned with the lower boundary of the falling channel, fostering a sense of optimism for a potential reversal.
$LUNC reached a crucial moment in mid-August when intense selling caused a steep drop from $0.0000658 to $0.0000523. This rapid and notable decrease prompted a vital retest of the support trendline embedded in the descending channel pattern.
At present, the $LUNC price stands at $0.000062, reflecting a 1.61% increase in the last 24 hours. Additionally, during the past week, the $LUNC price experienced a decline of 5.56%. The altcoin's market cap has fallen below $400 million, settling around $360 million, accompanied by an 88.95% increase in the asset's 24-hour trading volume.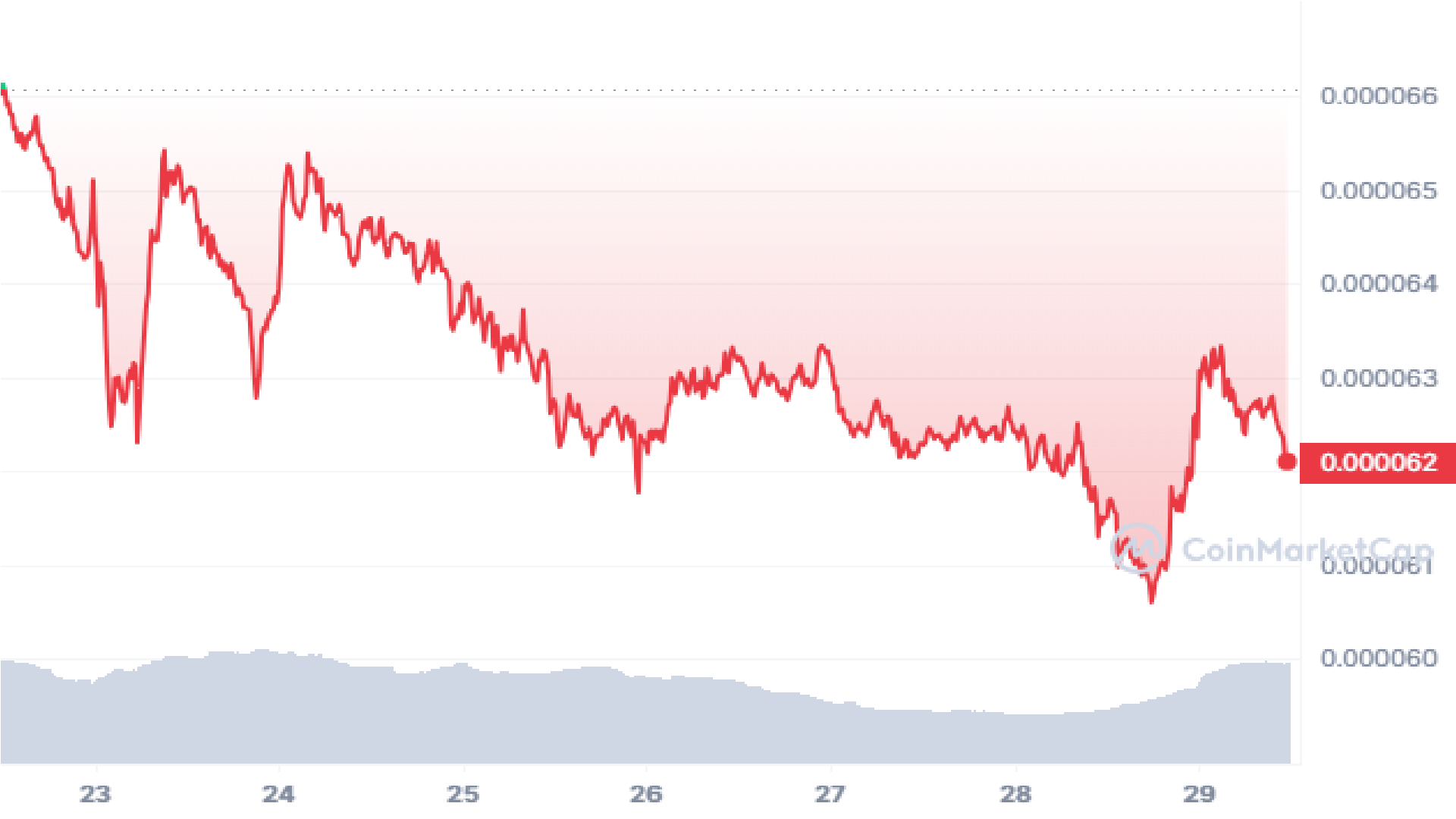 Today's classical pivot point (P1) stands at $0.0000624 for Terra Luna Classic. The support levels are at $0.0000620, $0.0000617, and the strongest at $0.0000613. Meanwhile, the resistance levels are positioned at $0.0000627, $0.0000630, and $0.0000634.
If the price keeps dropping after breaking the support level at $ 0.0000613, it might show a bearish trend. Certain traders and experts anticipate that Terra Luna Classic's trading range for 2023 will probably span from $0.0000622 to $0.0000635, with a potential price of about $0.000071 in the subsequent year.
Traders could seek more support levels to find potential points for a turnaround. Additionally, since $LUNC couldn't surpass the resistance level at $ 0.0000634, it might enter a consolidation phase, causing more price decline as traders might see this as a sign to exit long positions.
This price challenge serves as a clear indicator of the consistent losses $LUNC has sustained this year. In recent months, Terra Luna Classic has encountered challenges in advancing network upgrades and development updates, while governance proposals persistently trigger divisive debates within the community.
However, $LUNC stands as an unusual case, steadily declining since the start of the year, which suggests it might be in a state of permanent decline without any chance of recovery. This decline's severity was accentuated this week when Terra's official Twitter account issued a warning against the terra.money domain to prevent potential phishing scams.
Evidently, the Terra Luna Classic website was hacked, eroding trust in $LUNC and its ecosystem. The unresolved status of the issue almost 24 hours later compounds the problem, potentially hindering $LUNC's rebound potential from weekend losses, which typically catalyze recovery in healthy cryptocurrencies.
The path to recovery remains uncertain for $LUNC, particularly as recent months have not witnessed substantial progress in terms of price growth or the re-pegging of its associated stablecoin, $USTC. In this context, a recent proposal has gained momentum, calling for the burning of 800 million USTC.
Has anybody within the $LUNC $USTC ecosystem got any updates regarding the 800m $ustc that was supposedly getting sent directly to the burn wallet after 2 passed proposals
#lunc #ustc

— LUNC Burn  (@LunaBurn_13) August 27, 2023
This burn could partially rekindle hope for LUNC and $USTC, possibly paving the way for additional constructive actions. Nevertheless, substantial movements remain on the horizon, with $LUNC's best-case scenario for the next few weeks pointing toward a recovery to $0.0000751.
Promising alternative coin: Wall Street Memes
While there's a slim chance for $LUNC to recover, the process would likely be prolonged. In the interim, traders should consider diversifying into newer altcoins with greater potential for significant market gains. Not every fresh token will outperform the market average, but several have gained momentum recently, especially some presale tokens.
Wall Street Memes (WSM) stands out as a promising presale coin with strong growth potential. This new ERC-20 token has garnered over $25 million in funding since its presale launch a couple of months ago, drawing attention due to its integration of internet culture, meme-based humor, and endorsement from Elon Musk.
With a social media following exceeding 1 million, Wall Street Memes has gained immense popularity, particularly on Twitter, with more than 200k followers. Notably, even Elon Musk, the world's wealthiest individual, has engaged with the platform's Twitter handle, further boosting its visibility and credibility.
This new cryptocurrency is in its final presale phase, providing investors with a final opportunity to purchase $WSM at a price of $0.0337. Following the presale conclusion, the project's team intends to list $WSM on multiple Tier-1 crypto exchanges.
Moreover, the project introduces passive income prospects through its staking pool. The latest staking update reveals an accumulated stake of $WSM surpassing 235 million tokens, presenting an estimated annual percentage yield (APY) of 84%.
To celebrate its launch, Wall Street Memes has organized an airdrop, allowing token holders to engage on various social media platforms and join the Wall Street Memes Discord for a chance to win a share of $50k. For further information on acquiring $WSM, please refer to our comprehensive guide available here.
The overall supply of $WSM tokens reaches 2 billion, allocated entirely to the community. Within this allocation, 50% is earmarked for the presale, while the remainder is divided among community rewards and liquidity.
Despite the inherent risk in meme tokens as investments, Wall Street Memes' $WSM token boasts a competitive advantage over other available tokens in this domain, currently standing as the best crypto presale of 2023. Invest in $WSM at wallstmemes.com.
Related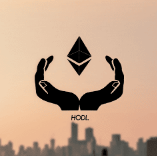 Get Educational Courses & Tutorials
Free Content & VIP Group
Jacob Crypto Bury Market Analysis Videos
Leverage Trading Signals on Bybit
Next 10x Altcoin Gems
Upcoming Presales & ICOs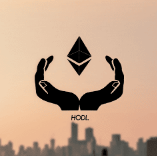 Join Our Telegram channel to stay up to date on breaking news coverage