Join Our Telegram channel to stay up to date on breaking news coverage
New cryptocurrency XRP20 was listed on Uniswap this week. Can it rise in price like similar projects?
This question arises as market observers assess its potential trajectory and its ability to generate price surges similar to similar project BTC20.
XRP20 price forecast
The video above takes a closer look at XRP20's performance so far and insights into its current trajectory.
Could XRP20 experience a similar pattern with a 500 percent surge like BTC20?
Currently, XRP20 has 2.51k holders, signifying a substantial and stable holder count.
Impressively, the token has accrued nearly $1.12 million in volume within its first 24 hours, a remarkable feat for such a new entry in the market. Examining the technical aspects, XRP20's buy and sell tax is a mere 0.1 percent, contributing to its attractiveness among traders.
The contract has been verified and confirmed not to be a Honeypot, a fraudulent contract aiming to trap unsuspecting investors.
Token Sniffer assigns a relatively low score to XRP20 due to the contract not being renounced, but familiarity with the team alleviates these worries. Unlike BTC20, XRP20's potential for a pump-and-dump scheme seems less likely, given the reassurance of the team's credibility and intentions.
While the ownership contract remains unrenounced, there is a sense of confidence that it will be addressed in due course, further alleviating apprehensions. Notably, BTC20 successfully renounced its contract, positioning it favorably.
Drawing parallels between the two tokens, it's important to acknowledge that their similarities don't necessarily extend to their teams or potential for gains.
In contrast, XRP20 currently holds a $8.89 million market cap, prompting speculation about the possibility of a similar astronomical increase. Analyzing XRP20's technical indicators, a five-minute time frame illustrates a triangle pattern. However, the recent trend suggests a downward trajectory, warranting scrutiny.
It remains to be seen whether a breakout will transpire in the 30-minute time frame, a crucial factor that could influence market sentiment and price movement. While XRP20's recent performance echoes the rollercoaster journey of BTC20, cautious optimism prevails.
XRP20's ability to replicate BTC20's success hinges on factors such as market sentiment, the team's actions, and market conditions. The significant surge witnessed in BTC20 serves as a precedent for what's possible, yet careful consideration is essential before drawing direct comparisons.
As the cryptocurrency landscape continues to evolve, only time will reveal whether XRP20 can emerge as a noteworthy player in the market.
The reason behind XRP20's potential for a 5x – 10x price surge
XRP20 emerges as a formidable contender, poised for a significant price surge upon its DEX launch. Reflecting on the remarkable journey of its predecessor, XRP, which surged from $0.0028 in 2014 to a peak of $3.84 in 2018, marking an astounding 137,100% increase, XRP20 aims to replicate such opportunities for contemporary investors.
This prospect gains further validation from the renowned YouTube channel Up Next Crypto, boasting a subscriber base of 430k. Host Danny underscores the sentiment that XRP20 serves as a second chance for those who missed the 2018 XRP bull run.
Prominent influencers within the YouTube crypto community anticipate an impressive 10x price surge for XRP20, heightening the anticipation. XRP20's value proposition resonates strikingly, poised to potentially attain a comparable fully diluted market capitalization.
Such an achievement could translate to a 5x–10x increase for early XRP20 presale investors. Yet, even new entrants entering the market during this bullish phase could harness substantial returns that parallel those witnessed in the past.
XRP20's competitive edge over XRP
XRP20, operating on the Ethereum blockchain, introduces a range of distinctive benefits over its predecessor, XRP. Unlike XRP, which is subject to Ripple's supply control, XRP20 embraces decentralization. Additionally, XRP20 fosters an equitable environment by eliminating tokens designated for founders and team members.
Ethereum's robust decentralized finance (DeFi) ecosystem presents another advantage for XRP20, as opposed to the limited DeFi landscape on the XRP Ledger. This dynamic environment offers potential utility enhancements for XRP20, including integration into decentralized applications and exchanges like Uniswap.
XRP20 stands as more than just an opportunity for early investors; it represents an upgraded version of the original XRP token. Although XRP currently exhibits faster and cheaper transactions compared to Ethereum, XRP20 benefits from Ethereum's sharding technology upgrade, which promises more cost-effective and rapid transactions.
Furthermore, XRP20 implements a deflationary mechanism, burning 0.1% of each buy and sell transaction over time to reduce its circulating supply. This strategic approach to supply management includes removing 10% of the total token supply from circulation, further enhancing the scarcity value of the XRP20 token.
New generation of version 2 stake-to-earn tokens
XRP20 garnered $3.7 million in investment to breathe fresh vitality and higher returns into the flourishing crypto community centered around the existing XRP coin. The XRP20 token is part of an innovative batch of tokens that adhere to the 'version 2' concept, enriched by an intrinsic staking feature instead of relying on an external DeFi protocol.
Tokens like BTC20 have carved a niche for themselves, with BTC20 experiencing a remarkable 6x surge at its launch and sustaining strong trading performance despite the current market uncertainties.
XRP20's staking utility serves as a pillar of support for stake-to-earn coins listed on decentralized exchanges (DEXs), effectively alleviating potential selling pressure from those seeking quick profits.
With XRP20, the possibility of earning rewards through token staking motivates long-term holders. Moreover, XRP20 investors can opt for participation in its high-yield staking pool, offering an attractive approximately 44% Annual Percentage Yield (APY).
Boost your #Crypto gains with the $XRP20 #Staking Benefits!🔒

📊 Important Figures:

🌟Tokens Staked: 22,738,261,124
💰Projected Earnings: Outstanding 44% APY
⏳After your initial claim, a 7-day lockup period applies

Become part of the vibrant #XRP20Army and start your journey… pic.twitter.com/HLZefHaix4

— XRP20 (@XRP_20) August 23, 2023
At present, over 22 billion XRP20 tokens have been staked, constituting over half of the presale token allocation and 20% of the total supply. This new cryptocurrency initiative allocated 40 billion tokens to the presale, another 40 billion to staking rewards, 10 billion to Uniswap liquidity, and 10 billion to token burning.
Staking rewards will be distributed over the course of the next four years. Operating on the Ethereum blockchain, XRP20 generates 3,750 tokens per ETH block. Staked tokens can be claimed after a seven-day staking period. However, those who participated in the presale but opted out of staking can claim their tokens immediately.
The 7-day lock rule applies universally to all staking commencements, extending beyond tokens staked prior to listing. Tokens retained under staking arrangements continue to accrue APY as long as they remain staked. To acquire XRP20 through Uniswap or DEXTools, individuals can refer to the project's Twitter and Telegram channels for pertinent links.
For more new projects ICOs soon to launch on Uniswap, see our articles on the best cryptos to buy now.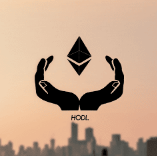 Get Educational Courses & Tutorials
Free Content & VIP Group
Jacob Crypto Bury Market Analysis Videos
Leverage Trading Signals on Bybit
Next 10x Altcoin Gems
Upcoming Presales & ICOs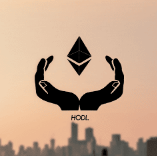 Join Our Telegram channel to stay up to date on breaking news coverage