Join Our Telegram channel to stay up to date on breaking news coverage
With altcoin prices crashing, what's the best crypto to buy during the dip? In this post we review three undervalued tokens, including Binance Coin, Hedera and a new token on presale. Learn more about their distinctive features and developments that contribute to sustaining their potential amid the market's fluctuations.
Additionally, we shed light on a new token in its presale phase, providing early investors an opportunity to explore a budding entry in the market. By examining these alternatives, investors can gather insights to make informed decisions tailored to their investment objectives within the evolving cryptocurrency landscape.
Hedera (HBAR)
August 2023 marks a significant turning point for Hedera (HBAR), characterized by substantial advancements that have propelled its upward trajectory. An endorsement from the US Federal Reserve has spotlighted Hedera, as the central bank intends to integrate Dropp, a blockchain-based micropayment solution.
This development has spurred heightened social activity around Hedera, with indications of accumulation by whales. Over the past 30 days, HBAR has achieved a 10% increase. Amid a broader market decline that has caused prominent crypto like BTC and ETH to slip below critical thresholds, Hedera has emerged as an unforeseen bastion of resilience.
This sentiment is further reinforced by a bullish month for Hedera. Recent achievements include surpassing 18 billion transactions and achieving a $35 million TVL (Total Value Locked). However, the current HBAR price has experienced a 7.13% decrease within 24 hours, settling at $0.0588.
This dynamic has ignited an engaging struggle between bullish and bearish forces. Zooming out to the past week, HBAR's price has displayed a 5.33% decline, although it has impressively surged by 10% over the past month. Despite the volatility, the price remains 89.71% below its historical peak of $0.5670, reached two years ago.
Examining the daily price chart for HBAR, a bullish sentiment persists, with the price consolidating within a mildly bearish landscape. A closer inspection of the daily Relative Strength Index (RSI) reveals HBAR hovering just below the neutral zone, indicated by a value of 50. HBAR is listed on eToro.com.
Concurrently, the short-term 50-Day Simple Moving Average (SMA) is projected to approach $0.0589 by September 22, 2023. While Hedera might not rank as the most decentralized project available, it offers a myriad of use cases ranging from facilitating payments and creating tokenized assets to verifying credentials and constructing private ledgers.
Find the complete overview of the three best crypto to buy during the dip in the video above, follow his YouTube channel for more crypto-related content. Jacob Crypto Bury also runs a Discord channel with 15,000 members, where users can get trading tips and learn about the upcoming crypto presales.
Wall Street Memes (WSM)
Having gained significant recognition, Wall St Bulls, a prominent NFT collection within the Ethereum ecosystem, recently unveiled their own cryptocurrency, Wall Street Memes (WSM) coin. Following the successful 2021 sellout of their NFT collection within just half an hour, the team has remained attuned to prevailing crypto trends.
Their endeavors include the launch of Bitcoin Ordinals NFTs and their current pursuit to develop their very own meme coin – Wall Street Memes, which has been a standout performer in the recent cryptocurrency landscape. While presales entail heightened risk, the potential for substantial rewards is also notable.
Platforms bolstered by strong community support tend to exhibit resilience over time. Boasting a widespread social media following of 1 million across various platforms, Wall Street Memes has solidified a sturdy community base and established name recognition within the industry.
The project, which also introduces staking incentives, garnered over $300k within its initial 24 hours and has amassed a staggering $26 million in investments over a mere twelve-week span since its inception. This keen investor interest underscores its prominence.
US economics 101 pic.twitter.com/ZRUbFxCdm0

— Wall Street Memes (@wallstmemes) August 19, 2023
Wall Street Memes' influence has even captured the attention of prominent figures like Elon Musk, who has engaged with the platform's Twitter page on two occasions. As one of the rapidly ascending crypto assets backed by an extensive existing community, the $WSM is poised to pique the curiosity of major crypto exchanges.
The total supply cap for $WSM stands at 2 billion tokens. Among these, 100% of the token supply is reserved for the community, with 50% earmarked for the presale, 30% for community rewards, and 20% for ensuring liquidity on exchanges.
Notably, there is no allocation for the project team, ensuring it remains community-driven without the risk of a 'rug pull'. The presale is scheduled to conclude at the end of September prior to listing.
To commemorate the WSM presale launch, the team is orchestrating a $50k airdrop, accessible to holders who engage with their social media channels, including Discord. If you're interested in joining the Wall Street Memes presale, refer to our guide on how to buy $WSM token here.
Binance Coin (BNB)
Binance Coin (BNB) serves as the native token for Binance, the world's leading cryptocurrency exchange, renowned for its extensive trading volume and user base. BNB fuels the expansive Binance ecosystem, encompassing Binance Chain, Binance Smart Chain, Binance DEX, Binance Launchpad, and more.
This versatile token finds utility in covering trading fees, participating in token sales, staking for rewards, and accessing a diverse array of services and platforms within the Binance network. BNB's performance has positioned it among the top-performing cryptocurrencies.
However, BNB has encountered challenges since then, stemming from market conditions and regulatory pressures, the price remains 68.73.% below its historical peak of $689.33, reached two years ago. As of today, August 23, BNB's trading price stands at $216.31, having shown a 3.12% increase over the past 24 hours.
Binance consistently pioneers innovation and the expansion of its product portfolio, nurturing additional use cases and fostering demand for BNB. Recent strides include Binance Labs investing $5 million in Curve DAO Token (CRV), aiming to expand it to Binance Smart Chain.
Binance also announced London and Athens hard forks for BSC in August 2023. The London fork implements Ethereum Improvement Proposals, including EIP-1559, enhancing transaction fees. Athens focuses on BSC's performance and security. Moreover, Binance introduced zkBNB, allowing private BNB transactions through zero-knowledge proofs.
These examples underscore Binance's ongoing commitment to enhancing its ecosystem and delivering value to its users and token holders. Adding to this, BNB follows a deflationary supply model, with Binance conducting quarterly token burns determined by its profits.
The overarching aim is to reduce the total BNB supply from 200 million to 100 million. The latest token burn occurred on July 18, during which Binance eliminated over 1.2 million BNB, equating to approximately $393.6 million.
BNB's future trajectory hinges on market sentiment and regulatory developments. Its potential growth rests on the expansion and innovation within the Binance ecosystem, complemented by the deflationary supply framework. To buy BNB we recommend eToro, a safe regulated crypto exchange.
Related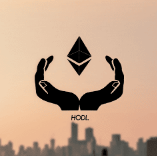 Get Educational Courses & Tutorials
Free Content & VIP Group
Jacob Crypto Bury Market Analysis Videos
Leverage Trading Signals on Bybit
Next 10x Altcoin Gems
Upcoming Presales & ICOs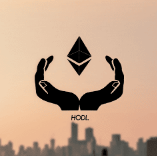 Join Our Telegram channel to stay up to date on breaking news coverage