Join Our Telegram channel to stay up to date on breaking news coverage
This week, cryptocurrencies saw a showdown between the hot gainers and losers on DEXtools, standing on equal footing in the crypto battlefield. Amidst this, there's some interesting stuff happening.
Right now, many coins are going through slight drops in their values. Figuring out why this is happening can sometimes be tricky, and in other cases, it's all about how many people want to buy versus how many want to sell. The uncertainty has made it tougher for coins to make it to the Top Trending Crypto Coins list on DEXtools. The list of pairs currently popular on DEXTools has mostly stayed the same, as only a few coins are showing big changes in the market right now.
While most cryptocurrencies are having a tough time this week, a few coins are increasing quite a bit. Thankfully, the world of cryptocurrencies has space for all kinds of people, so there are chances for everyone to find something that fits their style and what they want to invest in. This market has something for everyone, even when things are uncertain.
1. Oxbull Solana (OXS)
Oxbull Solana stands as a beacon of innovation within the realm of blockchain, firmly rooted in the Solana network. With a clear purpose, Oxbull emerges as a guiding force for startups, providing infrastructure and essential support to propel their ventures into reality. At its core, Oxbull aims to connect credible blockchain initiatives with eager investors, fostering meaningful connections.
The vision of Oxbull extends beyond the usual scope, as detailed in its whitepaper. The aspiration is to cultivate a vibrant blockchain community that surpasses geographical limitations, thereby injecting worldwide value through the incubation of 1,000 authentic and prosperous startups. However, amidst blockchain's expansive potential, deceit, and misdirection issues have become prevalent, particularly within decentralized exchange (DEX) realms. Oxbull's inception directly responds to this challenge, offering a haven against projects with ill intentions.
In pursuit of this mission, Oxbull constructs an ecosystem that serves a dual purpose: nurturing blockchain evolution and providing essential advisory services. This dynamic platform intertwines the threads of decentralized finance (DeFi), blending digital trading, on-platform NFTs, and multi-platform connectivity to cultivate emerging projects within its network.
At the heart of Oxbull's mechanism lies its native token, OxB. This digital asset facilitates transactions within the Oxbull ecosystem, generating transaction fees. These fees hold the potential to be redistributed among the platform's token holders, a process governed by intelligent smart contracts. Oxbull Solana, characterized by its integrity, emerges as a transformative catalyst in the ever-evolving blockchain landscape.
2. Bitrock (BITROCK)
Bitrock is an Ethereum sidechain notable for implementing the IBFT 2.0 Proof of Authority (PoA) consensus mechanism. This strategic choice yields a significant advantage: nearly negligible native gas fees. However, this advantage merely scratches the surface.
Beneath this exterior lies a sturdy infrastructure that seamlessly integrates scalability, security, and rapid performance. This powerful amalgamation forms the bedrock of Bitrock's ambitious aspirations, at the core of which lies an innovative multichain (DEX) swap system.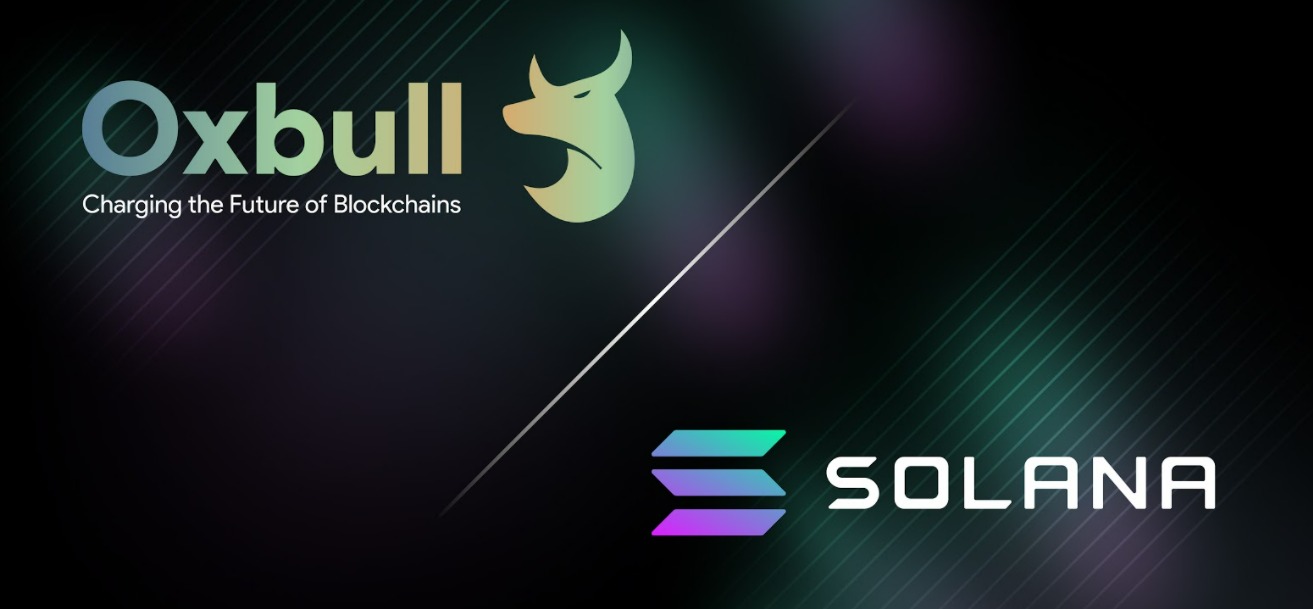 Hot Pairs on DEXTools
Visualize a realm where cryptocurrencies are exchanged directly on their original chains, eliminating the intricate choreography of utilizing DEX platforms native to each chain. This implies no necessity for holding native tokens or dealing with transaction fees specific to those tokens. This suggests that there is no requirement to hold native tokens or handle transaction fees that are specific to those tokens. Bitrock's inbuilt multichain DEX tackles these complexities, streamlining the entire process. Furthermore, it conducts a symphony of gas fees, leveling them across diverse chains and enabling transactions via BITROCK-20.
Bitrock redefines the crypto trading landscape, offering simplicity, efficiency, and an equitable platform. It's more than just a blockchain innovation; it's a dynamic revolution.
3. Pond Coin (PNDC)
PNDC made its trading debut on August 5th, 2023, and has swiftly gained momentum within the cryptocurrency sphere. With a total supply of 22,551,271,108,212.25 tokens, PNDC's entry into the market has generated substantial interest. PNDC currently holds a market capitalization of approximately $53,927,890.41, positioning it as a notable player within the expansive cryptocurrency landscape.
The journey of PNDC into the trading realm has been facilitated by its listing on several cryptocurrency exchanges. However, it deviates from mainstream cryptocurrencies in a crucial aspect: it cannot be directly acquired using fiat currency.
The initial step involves purchasing Ethereum (ETH) from a fiat-to-crypto exchange of your preference to embark on this venture. This preliminary transaction acts as a conduit to enable the acquisition of PNDC. Once you hold Ethereum, you can seamlessly transfer it to an exchange that supports PNDC trading.
In essence, PNDC's emergence and rapid integration into the market underscore its potential as a digital asset worthy of consideration. Its distinct acquisition process, although differing from conventional methods, opens a gateway to possibilities for individuals interested in becoming part of its burgeoning community of enthusiasts and investors.
4. CompanionBot (CBOT)
Cryptocurrencies have brought about a transformative revolution in the financial landscape by introducing decentralized and secure transaction methods. However, navigating the complexities of the crypto world can be overwhelming for both beginners and experienced participants.
Enter CompanionBot, a solution designed to address this challenge. Operating as an ERC20 token, this bot has been intricately developed to offer innovative tools within the Telegram and Discord platforms.
At the heart of Companion Bot lies its adaptable and personalized Telegram bot. Driven by an advanced AI model called LLM (Large Language Model), this bot serves as a moderator and an assistant, providing project creators a seamless way to engage with their user communities. Project creators can train the bot with project-specific details by paying a modest subscription fee in ETH. This ensures that community members receive accurate and timely updates, enhancing interaction and nurturing a vibrant community.
Companion Bot's capabilities extend to multiple languages, making it a multilingual tool. Moreover, it can understand and respond to voice notes, enhancing accessibility and convenience. To interact with the bot, users must type "/ask" followed by their question. This streamlined approach simplifies communication, facilitating smooth interactions between users and the bot.
Recognizing the significance of privacy and security, Companion Bot introduces a Telegram-based mixer – an innovation that enables users to securely and anonymously combine their funds. This mixer provides a crucial tool for users seeking to enhance the confidentiality of their financial transactions.
Notably, the mixer doesn't require a wallet connection. Users can move their assets to a new wallet without engaging in complex technical procedures. This ensures that users' financial activities remain private and shielded from unwanted scrutiny. Ultimately, the mixer feature empowers users to maintain the utmost privacy and security in cryptocurrency transactions.
The revenue model of Companion Bot has been carefully crafted to ensure the project's long-term sustainability and growth. This model follows the principle of equitable distribution, wherein 80% of the fees generated from each utility are distributed among all token holders based on their holdings. Individuals holding more tokens will receive a proportionately larger share of the generated revenue.
What Might Be the Next Top Trending Crypto?
Chimpzee's mission revolves around providing individuals with a means to earn passive income while positively impacting animals and the environment. This guiding principle is at the heart of all Chimpzee's endeavors. A strong focus is placed on preserving our natural surroundings. The organization strives to raise public awareness and financially support organizations dedicated to safeguarding endangered species and combating deforestation.
🚀🎁Exciting news from #Chimpzee! Our #Airdrop system is here!💰💫

Tokens decrease as the #Presale progresses🎁

🎉Claim your tokens, and after presale ends receive these extra $CHMPZ as an airdrop to your wallet!📩💎

Don't miss out on extra CHMPZ!🚀🌐https://t.co/Geog3EVuMC pic.twitter.com/aaKzI2d5dF

— Official Chimpzee Project (@RealChimpzee) July 29, 2023
Chimpzee is forging an innovative ecosystem through various platforms to bring its vision to fruition. These platforms encompass the Chimpzee shop, the NFT Marketplace, and the Zero Tolerance Game, all working harmoniously.
The Chimpzee shop serves as the central hub for commerce within this ecosystem. Users can utilize CHMPZ tokens to acquire distinctive Chimpzee-branded merchandise and products.
The NFT Marketplace introduces a distinctive trading platform that enables users to earn passive income by sharing a portion of trading fee profits with active traders on the network. This marketplace is pioneering in its approach.
Lastly, the Zero Tolerance Game adds an element of enjoyment. Players can earn CHMPZ coins by achieving specific in-game objectives.
This project's central idea is the necessity for proactive action in preserving nature and the environment. Immediate steps are imperative to address pressing challenges such as endangered animals and deforestation, which significantly contribute to climate change. The remarkable aspect is that all of this is interwoven with the prospect of earning passive income.
This core belief steers the entire project and shapes its foundational philosophy. The project is founded on the recognition that swift action is essential to tackle environmental challenges, and this commitment underpins all its aspirations.
In essence, Chimpzee aspires to harmonize financial gain with positive environmental impact. Their ecosystem, comprised of distinct components, including a shop, a trading platform, and a game, is meticulously designed to achieve this mission.
Read More.
Join Our Telegram channel to stay up to date on breaking news coverage